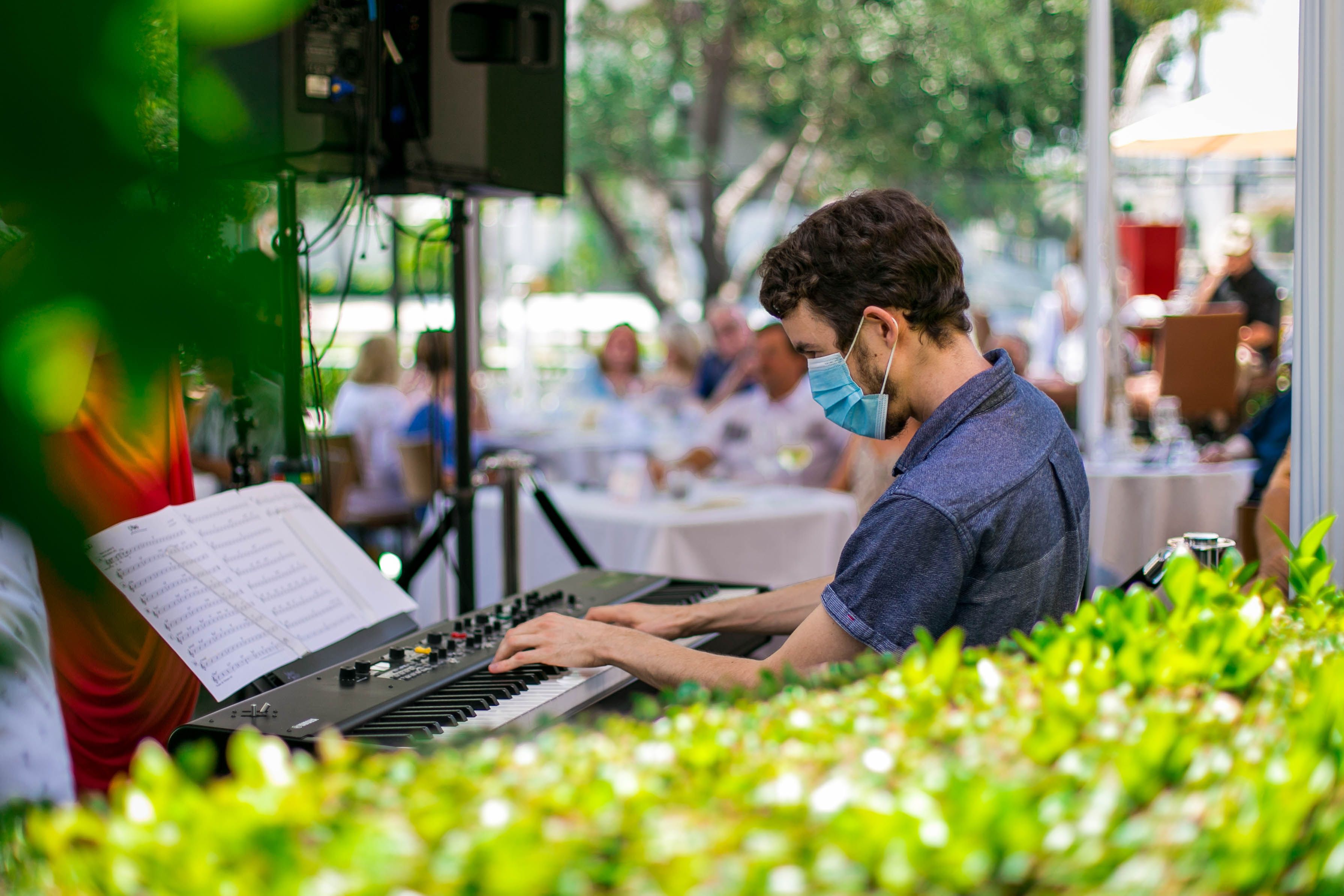 September 9, 2020
Irvine Weekly
Bayside's first three "Summer Jazz Lunch @ Bayside" concerts featured singer Sara Gazarek, saxophone player Eric Marienthal and pianist/composer Josh Nelson.
The concert series is the brainchild of Jerry Mandel, saxophone player, jazz performer and president of the Irvine Barclay Theater — the nearby venue that hosts live jazz concerts, chamber music, ballet recitals, symphony concerts, solo performances, plays, musicals and lectures, in its theater on the UC Irvine campus. The Barclay, along with nearly every entertainment venue nationwide, went dark in early March.
In a phone interview, Mandel — who plays his tenor sax with his jazz band on Thursday evenings at Bayside, and Wednesday evenings at its sister venue, Bistango restaurant in Irvine — talked about his decision to have the Barclay host the Saturday afternoon gigs in Newport Beach.
"People are waiting for the world to return to normal. But I think the world we knew before will never be the same," he said. "Nobody knows when we will be able to put on shows at the Barclay again. Maybe we can do it in January but we don't know."
To read the full article, visit Irvine Weekly: https://irvineweekly.com/jazz-in-the-afternoons-in-newport-beach-a-perfect-cure-for-the-lockdown-blues/