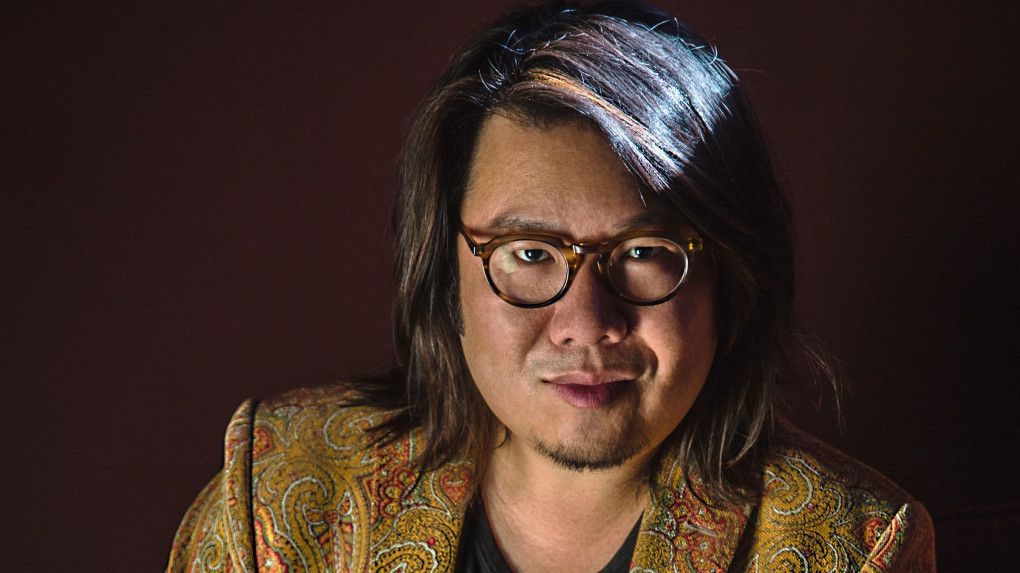 January 31, 2020
OC Register
By Jennifer Tanaka
Kevin Kwan has reignited the Asian American a voice. His three best-selling novels and the success of his and Jon Chu's box office sensation, "Crazy Rich Asians" (which, grossed $238 million worldwide), proved that an all-Asian cast was a bankable option for Hollywood. But stardom has not gone to Kwan's head. The Singapore-born, Houston-raised writer remains a humble guy and "a huge techno-luddite," who champions a new generation of creatives such as Awkwafina, Ronny Chieng and Constance Wu.
Kwan, who will make an appearance on Thursday, Feb. 6 at Irvine Barclay Theatre, wants to remind you that his success was hard sought.
"I really felt this commitment. If someone is going to buy my book and host a book club, if someone is going to see me talk in person, I'm going to try my best. I'm still terrified of public speaking," he admitted. "Every time I'm on stage I feel like I black out for 30 or 40 minutes … It's such a heightened state of shock. The first few things I did were just disastrous. But the more you do it — and I've been doing it for seven years — it just gets easier. Malcolm Gladwell's 10,000-hour rule. The more you do something, the more you become accustomed to it, the better you get."
Fortunately, Kwan keeps getting better. For Barclay Theatre's Fresh Take Speaker series, he will chat about culture, the impact of his novels and the importance of diversity.
To read the full article, visit the OC Register:
https://www.ocregister.com/2020/01/31/crazy-rich-asians-author-kevin-kwan-will-discuss-the-impact-of-his-novels-in-irvine/
 
Jennifer Tanaka Jenn Tanaka is Coast magazine's managing print and digital editor. A southern California native, who studied under Pulitzer prize winning writer Barry Siegel, Jenn was among UC Irvine's first literary journalism graduates. She went on to work with Gail Simmons at Food & Wine magazine before accepting a position at The New Yorker. Jenn earned a culinary arts degree at the Institute of Culinary Education in New York and cooked in a number of high-end restaurants with industry elites, including chef John Fraser, a mentee of Thomas Keller. Fraser's restaurant, Dovetail, earned a Michelin star while Jenn cooked there. She then went on to help Ruth Reichl and Francis Lam curate the culinary driven website, GiltTaste.com by Gilt Groupe. She currently lives in Orange County, writes about food/fashion/cocktails, and travels the world with her family. Follow her adventures on Instagram.com/jenn.tanaka