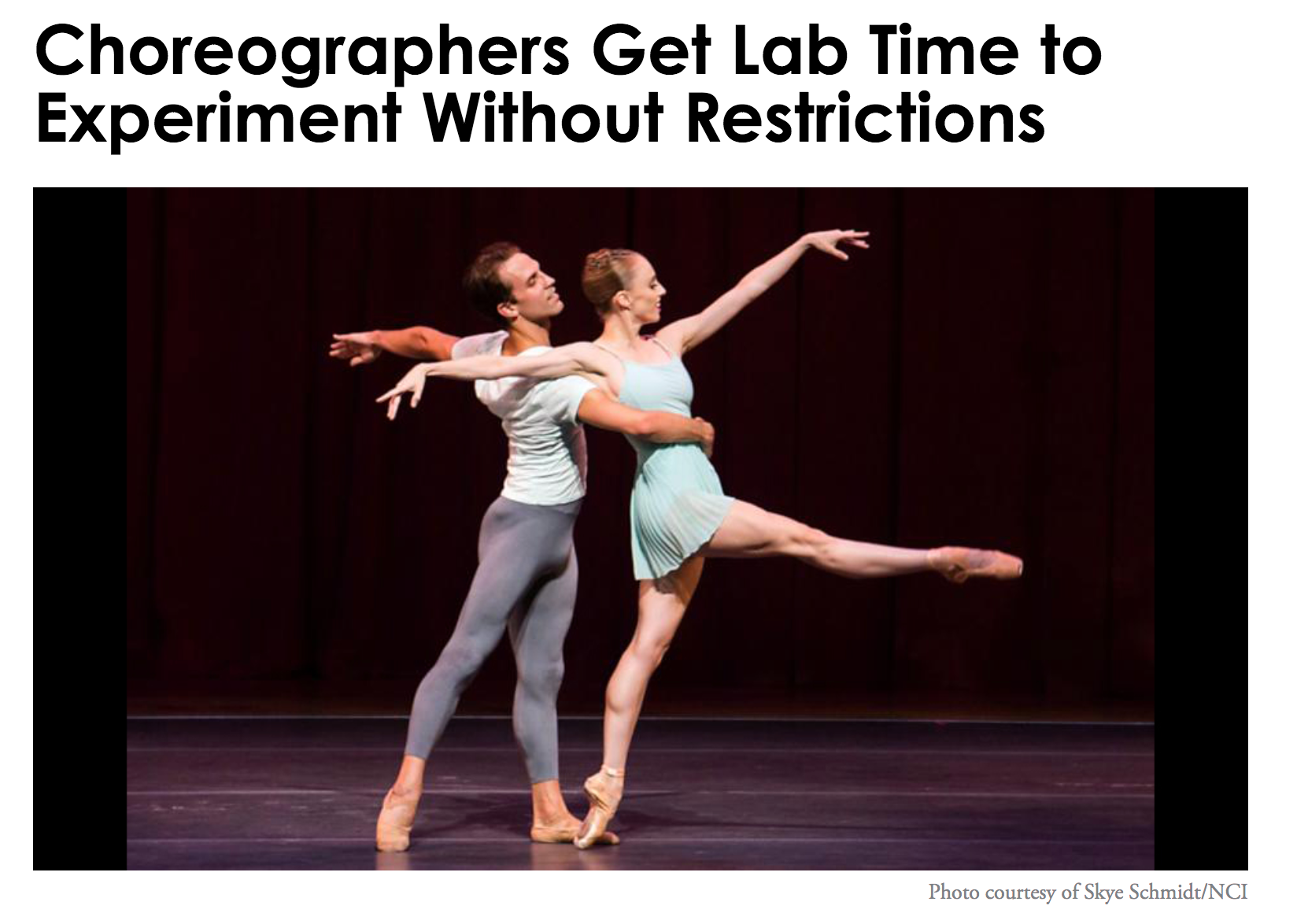 July 24, 2019
Voice of OC
By Kaitlin Wright
Molly Lynch, professor and chair of UC Irvine's Department of Dance, has over 35 years experience creating, producing, and presenting dance. She is an artist. But she's also a scientist of sorts, and proof of that is in the National Choreographer's Initiative (NCI) which she founded in 2004 as a non-commissioned and non-competitive setting for creating new dance works.
For the past 16 years, Lynch has invited professional choreographers and dancers to Orange County to engage in a dance-making process that resembles the scientific method – ask questions, research, experiment, repeat.
"For these three weeks, the choreographers are given this lab environment to work," said Lynch. "My hope is that (the choreographers) discover some things that work and some that don't. If you are always doing the thing that you know will work, you aren't pushing the limits of the art form. If you're afraid to fail, you'll never go beyond what is comfortable."

To read the full article, visit Voice of OC: https://voiceofoc.org/2019/07/choreographers-get-lab-time-to-experiment-without-restrictions/
Kaitlin Wright is a contributing writer for Arts & Culture at Voice of OC. She can be reached at kaitline13@gmail.com.