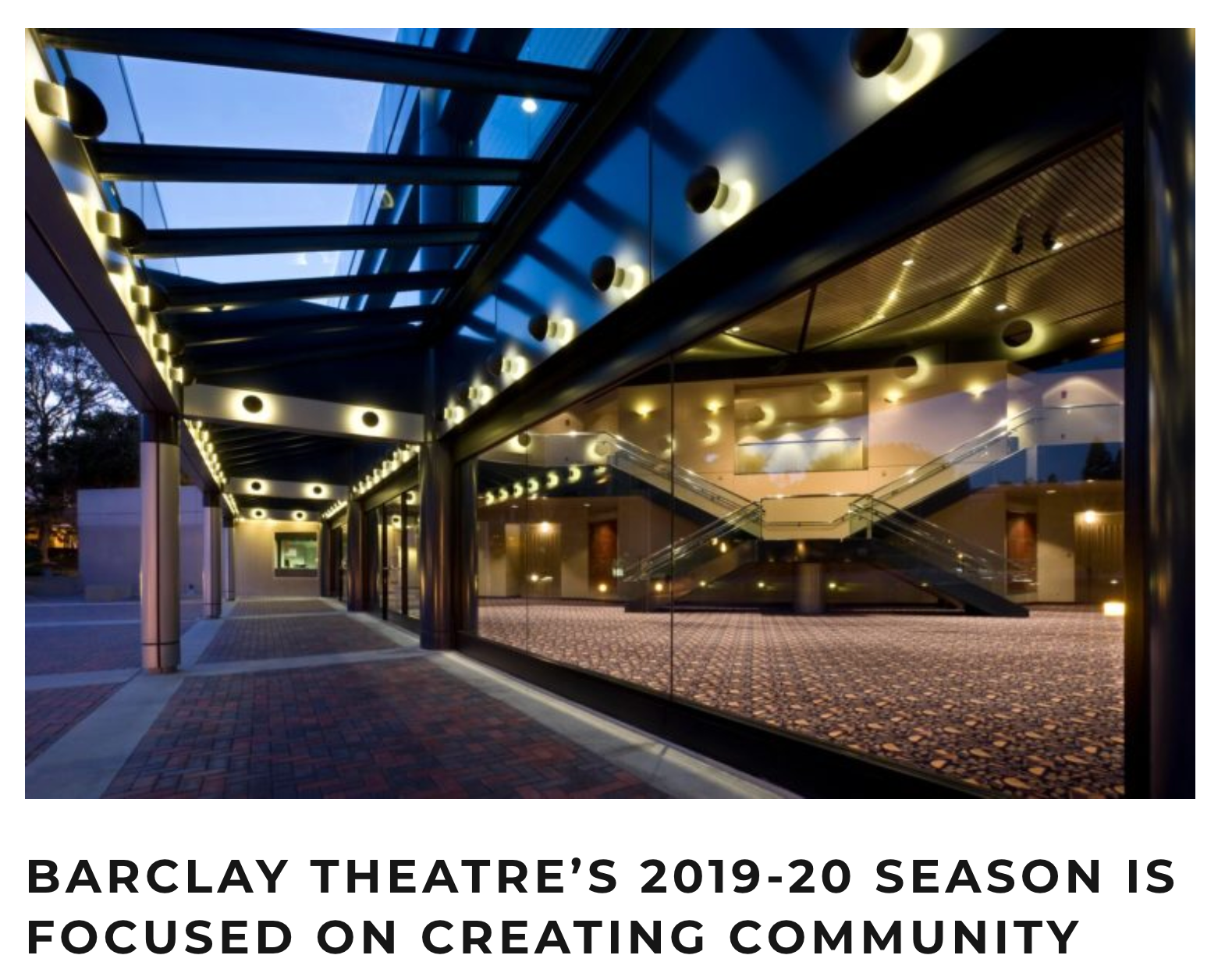 July 8, 2019
Irvine Weekly
by Sam Machado
Irvine Barclay Theatre is about to expand its horizons with more events than the venue has ever seen before. This consists of music, cabaret, dance, speakers, jazz and so much more. Beginning on July 12, the season will have the National Theatre Live screening of All About Eve starring actresses Gillian Anderson and Lily James. This will be followed by more events, including an evening of Broadway hits with Linda Edner, a lecture by CNN legal analyst Jeffrey Toobin and a night of music with Hamilton star Mandy Gonzalez.
President of the theater Jerry Mandel said that the 2019-2020 season is taking on a different path than the previous season with several more kinds of performances. Several years ago, he and his colleagues started programming an arc that is about to come into fruition this season.
"We started by adding a jazz series that has quickly matured into one of the best in Southern California. Then we added a Broadway-Cabaret series focusing on great voices. And of course, the Barclay has long been known as a leading presenter of contemporary dance," Mandel said.
The president added that he wanted to have a nice blend of different artists come join and not only show off their talent, but also bring an extra taste of the county.
To read the full article, visit Irvine Weekly: https://irvineweekly.com/barclay-theatres-2019-20-season-is-focused-on-creating-community/