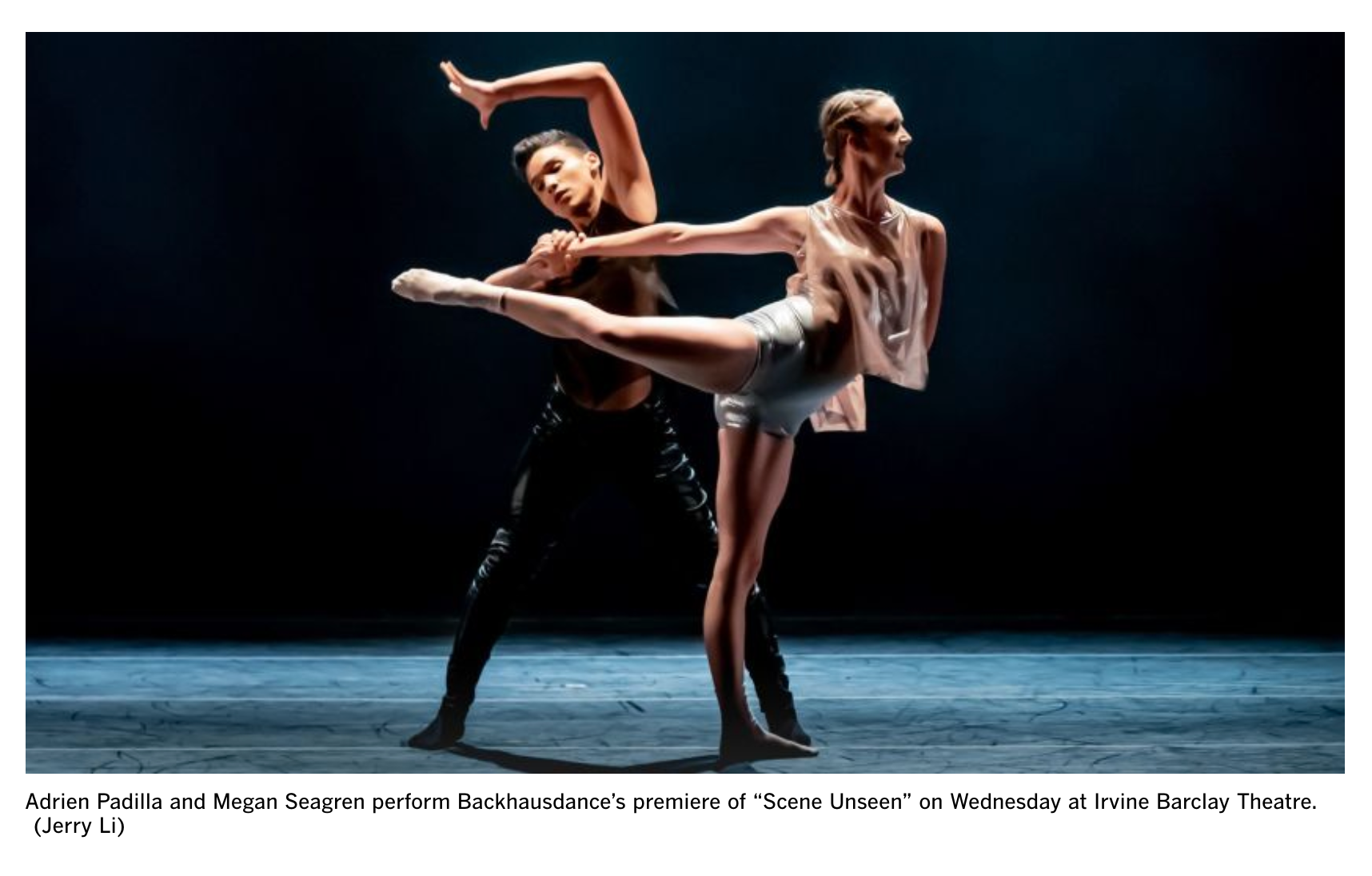 May 24, 2019
Los Angeles Times
By Laura Bleiberg
Who knew that adding a little Dwight Rhoden to the Backhausdance repertory could have such an electrifying effect on the spunky Orange County dance company?
Rhoden, co-founder and artistic director of Complexions, is all about showing off his dancers and revealing their mojo. He does that with flashy, body-beautiful technique. His aesthetic is almost the opposite of Jenny Backhaus, whose beautifully crafted but placid — and sometimes timid — dances constitute most of the repertory.
Shaking things up was apparently just what Backhaus' group needed. The dancers seemed to grow bigger before our eyes Wednesday during a three-part performance at the Irvine Barclay Theatre.
To read full article, visit the Los Angeles Times: https://www.latimes.com/entertainment/arts/la-et-cm-backhaudance-review-20190524-story.html