Jazz 4: Vocal
Diane Schuur at 70: An Evening of Songs and Stories
Back at It! Remembering The Terry Gibbs Dream Band:
The West Coast Jazz Hour Big Band featuring Nick Mancini and Tawanda  
Jane Monheit
---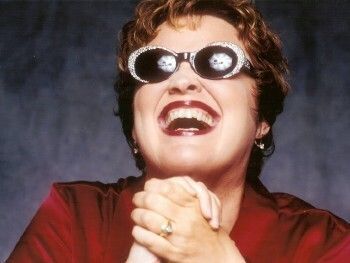 Diane Schuur at 70: An Evening of Songs and Stories
Thurs. Nov. 30, 2023 at 8pm

"Her voice is impressive in its size, range, and brightness. She uses her twirling vibrato as rhythmic punctuation.  After drawing out a note, she dispenses that vibrato like the cherry on a sundae." – The New York Times
Long regarded as one of contemporary jazz's leading vocalists, two-time Grammy winner Diane Schuur is as eclectic as she is brilliant. With a career spanning four illustrious decades, she sings the treasured standards from the Great American Songbook with intimate tenderness, pitch-perfect execution, and an assured sense of rhythm and phrasing.
Possessing a crystalline, three-and-a-half-octave vocal range, she traverses a straight-ahead brand of jazz in her trademark style—simultaneously romantic and mischievous, radiating warmth and soulful passion.
Schuur's career includes two Grammy Awards for Best Jazz Vocal Performance: Timeless (1986) and Diane Schuur and The Count Basie Orchestra (1987). Schuur scored three additional Grammy nominations for subsequent albums Pure Schuur and Love Songs, as well as for the individual track "The Christmas Song." Schuur's music has explored almost every locale on the American musical landscape. They include the albums Heart To Heart with B.B. King and Swingin' for Schuur with Maynard Ferguson, alongside assorted tracks with Stan Getz, Ray Charles, Stevie Wonder, Herbie Hancock, Alison Krauss, Vince Gill, Mark Knopfler, and Jose Feliciano, among countless others.
---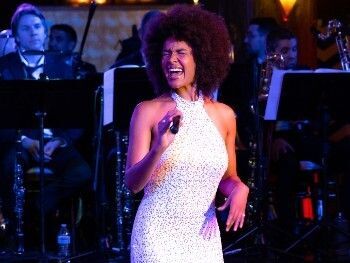 Back at It! Remembering The Terry Gibbs Dream Band:
The West Coast Jazz Hour Big Band
Featuring Nick Mancini and Tawanda
Fri. Jan. 12, 2024 at 8pm
The Terry Gibbs Dream Band created one of the most significant musical legacies in the history of jazz and big band music. Led by jazz legend and vibraphone master Terry Gibbs (who's 98 years young), the band was named the "Best Band in the World" in DownBeat's 1959 Critics' Poll. Playing in Los Angeles in the late 50s and early 60s, the band's roster was a Who's Who of the greatest jazz musicians in history, showcasing dynamic large ensemble playing, infectious arrangements, brilliant solo playing and rhythm section.
The West Coast Jazz Hour Big Band—led by pianist Josh Nelson and drummer Kevin van den Elzen—pays homage to the rich jazz tradition and history of Los Angeles. This special concert and, true to the Dream Band legacy, includes the finest jazz musicians currently working in Los Angeles, including acclaimed vibraphone player, Nick Mancini and Sarah Vaughan Vocal Jazz competition winner, Tawanda.
---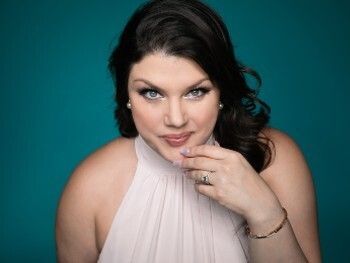 Jane Monheit
Fri. March 15, 2024 at 8pm
"A voice of phenomenal beauty." —The New York Times
A vocalist with remarkable virtuosity and innate interpretive skills, Jane Monheit puts her unique touch on beloved jazz standards, classic torch songs, and contemporary pop.
The two-time Grammy-nominated jazz vocalist, with twelve studio albums as a leader, and countless recorded guest appearances, has collaborated with artists including Terence Blanchard, John Pizzarelli, and Michael Bublé. Touring nearly nonstop for more than twenty years, Jane continues to headline at every legendary jazz club on the planet, and is frequently seen in the spotlight on the stages of iconic venues such as Carnegie Hall and the Hollywood Bowl.