Jazz 3: The Modern Sound
Pat Metheny Dream Box Tour
Blue Note Records 85th Anniversary Tour   
Yellowjackets
---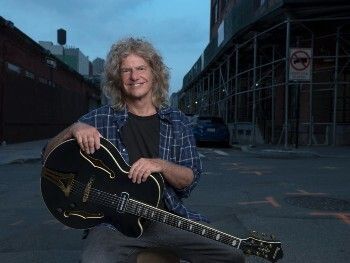 Pat Metheny Dream Box Tour
Fri. Oct. 27, 2023 at 8pm
Winner of 20 Grammy Awards, Pat Metheny is one of the brightest stars of jazz. With relentless versatility, a richly melodic voice, and a trademarked playing style, Pat Metheny reinvented the traditional jazz guitar sound for a new generation of players.
Through a career in which he has performed with artists as diverse as Ornette Coleman, Herbie Hancock, and David Bowie, Pat had remained a champion of emerging talents.
---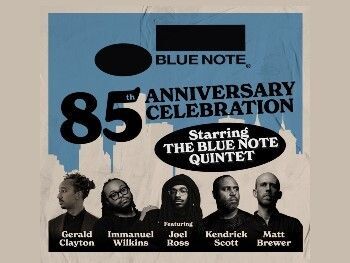 Blue Note Records 85th Anniversary Tour starring the Blue Note Quintet
Featuring Gerald Clayton (piano), Joel Ross(vibraphone), Immanuel Wilkins (alto sax), Kendrick Scott (drums), and Matt Brewer (bass)
Fri. Feb. 9, 2024 at 8pm

Blue Note Records is celebrating their 85th Anniversary with a U.S. Tour starring The Blue Note Quintet– a group brought together to honor the label's rich history and showcase the label's current roster of eclectic musicians.
Six-time Grammy Award nominee Gerald Clayton leads the band as musical director and pianist. Rounding out the group are vibraphonist Joel Ross, saxophonist Immanuel Wilkins, drummer Kendrick Scott, and bassist Matt Brewer.
---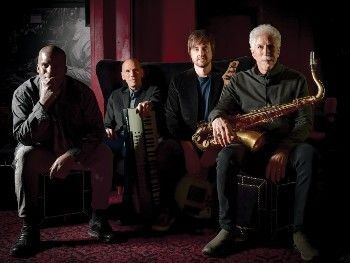 Yellowjackets
Fri. Apr. 19, 2024 at 8pm
"...a perfectly combustible electric-acoustic outfit whose smart, often challenging and unpredictable compositions draw from fusion, post-bop and contemporary jazz." — JazzTimes
Throughout their storied 43+year history, the Yellowjackets have recorded 25 albums, received 17 Grammy nominations–won 2–performed countless sold-out tours, and enjoyed worldwide critical acclaim and commercial success.
The Yellowjackets have gained and maintained prominence as one of jazz's most influential and loved groups, possessing an extraordinarily high quality of musicianship that is the rival of many but a surprise to no one who knows and appreciates the band and their music.