2023-24 Hawaiian Series
---
Purchase tickets for all four events in the Series, save 20%, and keep your same seats all year long!
---
The Barclay's Hawaiian Series features some of the best musicians working in Hawai'i today.
These artists bring their cultural traditions and showcase the amazing range and diversity of Hawaiian music currently played on the islands.
---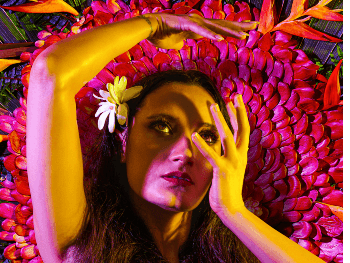 Sat. Sep. 16, 2023 at 8pm
Taimane, a ukulele virtuoso, songwriter, and singer has established herself as one of the leading ukulele players in the world, known for her fierce and inventive style of play.
Taimane, a hapa Sāmoan artist (part indigenous Sāmoan and part Caucasian — her name translates to "diamond" in the Samoan language), garnered a 2023 Nā Hōkū Hanohano Award for Instrumental Album and Instrumental Composition of the Year, as well as Favorite Entertainer of the Year in 2023 and 2019.
Born and raised in Hawai'i, Taimane takes listeners on a mystical journey amidst a Polynesian sonic landscape that exhilarates, inspires and soothes. From Bach to Led Zeppelin, flamenco infernos to tribal hymns, Taimane continues to break new ground with the ukulele. Her live performances have become must-see events and are wowing ever-larger audiences.
---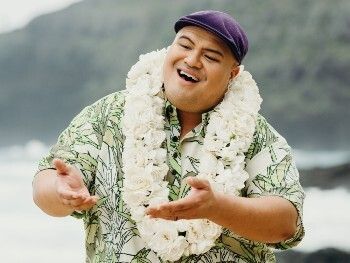 Fri. Oct. 13, 2023 at 8pm
With his distinctive vocal range and a gift for composing soulful Hawaiian songs, Kalani Pe'a is one of Hawai'i's brightest stars. His 2017 debut album, E Walea, won the Grammy Award for Best Regional Roots Music Album, making Kalani the first Hawaiian recording artist to ever win in the category. Kalani Pe'a's third and most recent release, Kau Ka Pe'a, garnered him his 3rd Grammy for Best Regional Roots Music Album, as well as two Nā Hōkū Hanohano Awards (Hawai'i's "Grammy"), including the coveted Male Vocalist of the Year and Song of the Year.
Influenced from an early age by classical and R&B music, Kalani blends his soothing melodies and powerful ballads with hauntingly gorgeous harmonies and resonant lyrics—creating a musical style all his own, delivered with the passion, poetry and soul of Hawai'i.
---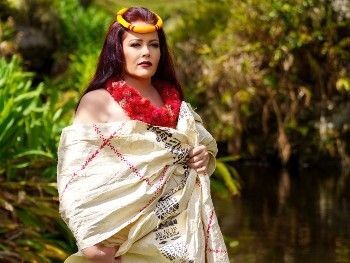 Amy Hanaialiʻi: Palehua 25th Anniversary Tour
Fri. Jan. 26, 2024 at 8pm
Hawai'i's top-selling female vocalist of all time, Amy Hanaiali'i is a major force for Hawaiian culture, bringing the ancient language to the world with a blend of diverse musical styles.
With 6 Grammy nominations for Best Hawaiian Music Album and Best Regional Roots Album, and 18 Nā Hōkū Hanohano Awards (Hawai'i's "Grammy"), including Song of Year, Female Vocalist of the Year, and Hawaiian Album of the Year, Amy is Hawai'i's most respected and loved female vocalists, songwriters, and performers. She has performed for sold-out crowds in Europe, Japan, China, French Polynesia, and the U.S. and has played and recorded with some of the music industry's biggest names.
Twenty-five years ago, Amy Hanaiali'i and the late Uncle Willie K united on Palehua, a beautiful mountain on O'ahu, to write "Palehua," which became an instant classic, and in the 25 years since, is now one of the most celebrated songs in Hawai'i.
---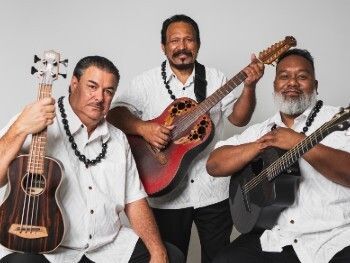 The Mākaha Sons
Fri. March 22, 2024 at 8pm
The Mākaha Sons are one of Hawai'i's premier musical groups committed to perpetuating traditional Hawaiian music. The trio creates an iconic sound with alluring harmonies and melodies, authentic storytelling, and breathtakingly memorable songs. Their distinct sound and delightful stage presence have won the hearts of thousands of fans worldwide.
Winners of countless Nā Hōkū Hanohano Awards for their timeless recordings (22 albums thus far), The Mākaha Sons are the recipients of a Lifetime Achievement Award and are inductees of the Hawaiian Music Hall of Fame.
Their legacy persists with founding member and front-man, Jerome Koko on vocals and 12-string guitar, Kimo Artis on vocals and electric bass, and Hanale Kaʻanapu on vocals and 6-string guitar.