Meet the NCI 2022 Dance Ensemble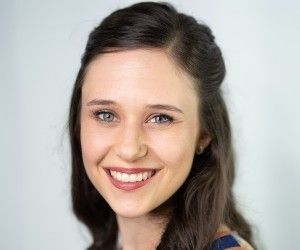 Anwen Brown, from Pittsburgh, PA, trained at the Pittsburgh Ballet Theatre School and San Francisco Ballet School. At 16, she participated in the Prix de Lausanne. Anwen is looking forward to her 10th season with Ballet Memphis. Her favorite roles include Sugarplum, Dew Drop, and Clara in The Nutcracker, Second Violin in Balanchine's Concerto Barocco, Dorothy in Wizard of Oz, and roles in Swan Lake, Romeo and Juliet, and Cinderella. Anwen has worked with choreographers including Trey McIntyre, Mariana Oliveira, Gabrielle Lamb, Matthew Neenan, Jennifer Archibald, Chanel DaSilva, and Mark Godden. This is her first year with NCI.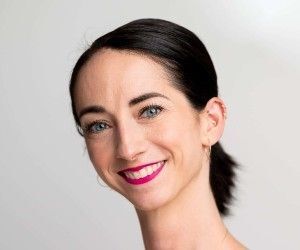 Ava Chatterson was born and raised in Flint, Michigan, and received her early training at the Flint School of Performing Arts. She then went on to earn a Bachelor of Science in Ballet and Legal Studies from Indiana University. She also trained at the Pittsburgh Ballet Theatre School and performed with the company while there. Ava then joined the Sacramento Ballet, where she has been since 2010. While with the company, some of Ava's favorite roles have been Choleric in The Four Temperaments (George Balanchine), Tall Girl soloist in Rubies (Balanchine), soloist in Wild Sweet Love (Trey McIntyre), Myrtha in Giselle (Ron Cunningham), and Gertrude in Hamlet (Stephen Mills). She has also been featured in works by Val Caniparoli, Ma Cong, Jodie Gates, Adam Hougland, Gabrielle Lamb, Edwaard Liang, Darrell Moultrie, Amy Seiwert, and Septime Webre. Ava is a founding member and dancer with Capital Dance Project, and is on the faculty of the School of Sacramento Ballet. She has also been a guest artist with Texture Contemporary Ballet, Oakland Ballet, and The Suzanne Farrell Ballet. This is her second year with NCI.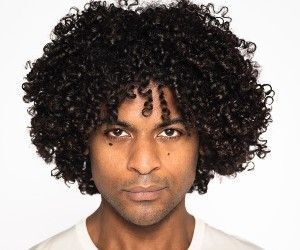 Ricardo Dyer, originally from New York City, is based in Los Angeles. He began his training at The Governor's School for the Arts in Norfolk, VA, graduating from the musical theater and dance departments. He continued his training at Butler University, earning a B.F.A. in Dance Performance. He has danced with seven professional companies, including The Los Angeles Opera, LA Dance Project, and Smuin Ballet. Outside of dance, he is creating a new path in commercial modeling/acting. This is his second year with NCI.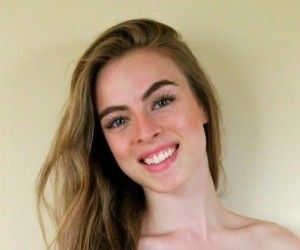 Celeste Gaiera grew up in New Zealand, where she first discovered her love for dance. She attended full-time ballet training programs in Oregon and San Francisco as a teenager. Celeste joined Pittsburgh Ballet Theatre's graduate program on scholarship and attended Netherlands Dance Theatre Intensive in 2016. She danced with Texas Ballet Theater as a company member for four years. Celeste joined Richmond Ballet for the 21/22 season and is thrilled to be returning to the company this season! This is her first year with NCI.
Joseph Hetzer was born in Los Angeles, CA. He is a current corps de ballet dancer with Oklahoma City Ballet. He started his training with Diane Lauridsen in Torrance before attending the University of Southern California Glorya Kaufman School of Dance as a member of its inaugural class. While at USC, Hetzer worked closely with William Forsythe on his classic works and new creations, dove into different genres/movement styles, and performed on three continents. After joining Oklahoma City Ballet in 2019, Hetzer has worked closely with Ryan Jolicoeur-Nye, Penny Saunders, Michael Pink, Robert Mills, Nicolo Fonte, and Jessica Lang. Outside of ballet, Joseph is a spin instructor at Cyclebar Classen Curve and loves staying active.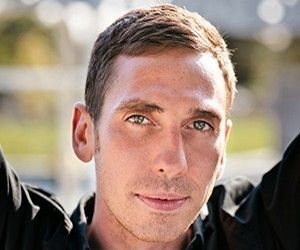 Christopher Kaiser, from Los Angeles, CA, trained at Los Angeles High School for the Arts. He attended The Juilliard School, graduating with a B.F.A. He danced at the Edinburgh International Festival and with Alberta Ballet for three seasons before joining Oregon Ballet Theatre. Promoted to soloist in 2021, this will be his 6th season with OBT. He has performed Nacho Duato's Gnawa, William Forsythe's Herman Schmerman, Nicolo Fonte's Left Unsaid and Giants Before Us, and Ben Stevenson's Cinderella as a Step Sister. This is his first year with NCI.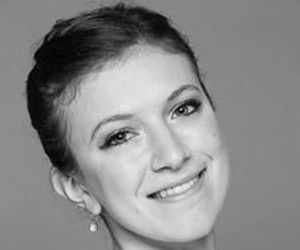 Michelle Katcher was born and raised in Anchorage, AK. At 7, she began dancing at Anchorage Classical Ballet Academy. Michelle spent two years at the Kirov Academy of Ballet in D.C., and upon graduation became a founding member of the Gelsey Kirkland Ballet. With GKB, Michelle danced roles including Aurora in The Sleeping Beauty, Marie in The Nutcracker, and Columbine in Harlequinade. Michelle danced with Ballet Arizona for one season before joining the Sacramento Ballet in 2016, where she currently dances. Her favorite roles include Marie in Amy Seiwert's The Nutcracker and George Balanchine's Tarantella. This is her second year with NCI.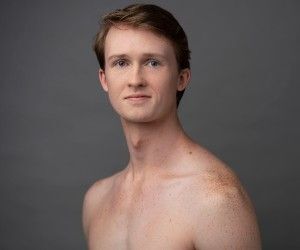 Rees Launer, raised in Boise, ID, began his dance training with Ballet Idaho and Idaho Regional Ballet at age 12. He went on to dance with The Joffrey Ballet's trainee program and Studio Company. He attended numerous summer intensives, including Netherlands Dance Theatre, Pacific Northwest Ballet, San Francisco Ballet, American Ballet Theatre, Arts Umbrella, Jacob's Pillow, and The Royal Danish Ballet, where he was awarded the Birger Bartholin Scholarship. Rees has been a guest artist for Peoria Ballet and Idaho Dance Theatre. He began his professional career with Charlotte Ballet in 2019. This is his first year with NCI.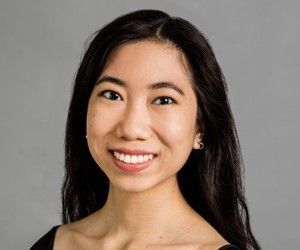 Taylor Lim was born and raised in the San Francisco Bay Area. She began dancing at Conservatory of Classical Ballet, furthering her education at Ellison Ballet Professional Training Program. Upon graduation, she accepted a position at Sibiu Ballet Theatre in Romania, where she performed with the corps de ballet in productions including La Bayadère and Swan Lake. Taylor toured with the company throughout Romania and Luxembourg. Since joining Olympic Ballet Theatre in the summer of 2021, she has performed in The Nutcracker and neoclassical works. This is her first year with NCI.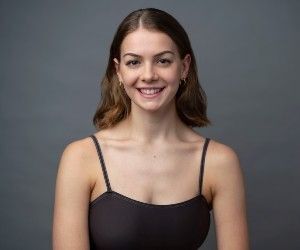 Anna Mains grew up in Nashville, TN, and began her training at age 8 with Centennial Youth Ballet. From 2016 to 2018, she danced as a trainee with Nashville Ballet. Anna attended summer intensives at American Ballet Theatre, Houston Ballet, Arts Umbrella, and Joffrey Ballet in Chicago. She joined Joffrey Ballet's trainee program in 2018 and was promoted to the Studio Company in 2019. Anna spent the last two years in Charlotte Ballet's Second Company, dancing in original works by Christopher Stuart, Rena Butler, and performed the role of Lady of the Sea in Val Caniparoli's Ibsen's House. She will be joining Charlotte Ballet's 1st Company for the 2022-23 season. This is her first year with NCI.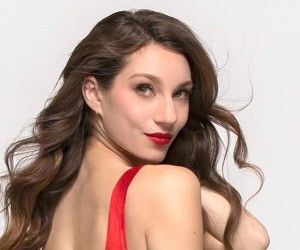 Heather Nichols began her training at West End Academy of Dance in Richmond, Virginia. In 2009, Ms. Nichols joined the Richmond Ballet as a trainee. From 2011 to 2015, Ms. Nichols attended Butler University and received her Bachelor of Science in Dance Pedagogy and Pre-Physical Therapy. After graduating in 2015, she accepted a contract with Ballet San Antonio, where she spent four years. In 2019, Ms. Nichols joined Kansas City Ballet. Throughout her career with Ballet San Antonio and Kansas City Ballet, she has danced leading and featured roles in works by Peter Anastos, Gerald Arpino, George Balanchine, Devon Carney,  Yosvanni Cortellan, Annabelle Lopez Ochoa, Edwaard Liang, Parish Maynard, Emily Mistretta, Willy Shives, Price Suddarth, Ben Stevenson, Bruce Wells, Haley and Easton Wells. This is her first year with NCI.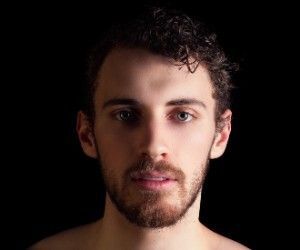 Wyatt Pendleton, born and raised in Tucson, Arizona, started dancing in musical theater at Kids Unlimited at the age of 11. He discovered his love of ballet at 16 and attended Ballet Arts Tucson to formalize his ballet training. He graduated from the University of Utah with a B.F.A in Ballet, where he danced principal roles in Cinderella, Coppélia, and Balanchine's Walspurgisnacht. After graduation, he spent two years with Milwaukee Ballet II and then joined Rochester City Ballet in 2018, where he has performed in works by Kate Skarpetowska, David Palmer, Robert Gardner, Salvatore Aiello, and others. In 2021, he premiered his first original work, System: Start for Rochester City Ballet. Wyatt is excited to be joining Ballet Memphis next season. This is his second year with NCI.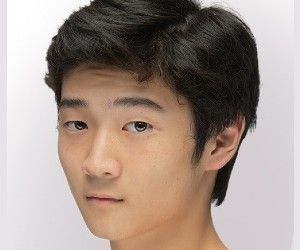 Nicholas Sakai, born in Colorado, began dancing at the Colorado Conservatory of Dance under the tutelage of Julia Wilkinson Manley. He trained at the Houston Ballet Academy for three years under the guidance of Claudio Muñoz and Andrew Murphy. He has performed in Ben Stevenson's The Nutcracker and Sleeping Beauty. He began his career at Dayton Ballet under current Artistic Director Karen Russo Burke, later joining Eugene Ballet under current Artistic Director Toni Pimble. Next year, he is excited to start his first season with Oregon Ballet Theatre. This is his first year with NCI.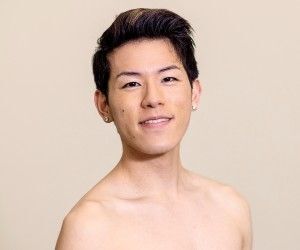 Ken Shiozawa was born in Japan and raised in Irvine, CA. They began their training at age 7 at the Maple Conservatory of Dance and have attended various summer programs, including Washington Ballet, Milwaukee Ballet, and Oklahoma City Ballet. In the summer of 2018, they performed works in various cities throughout Eastern Europe with Butler Ballet. In May 2020, they earned a B.F.A. in Dance Performance from Butler University and now dance at Minnesota Ballet while also attending the University of Wisconsin Superior as a graduate student in clinical mental health. This is their first year with NCI.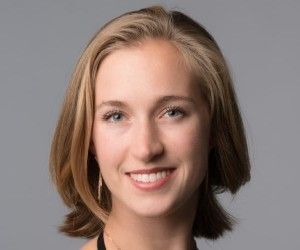 Sophie Williams, a California native, began training at Ballet Arte in San Diego, before joining Miami City Ballet's Pre-Pro Division. Highlights of her professional career include performing as the 2nd Violin in Concerto Barocco, Dark Angel in Serenade, and in Theme and Variations. She has previously performed with Ballet San Jose, Richmond Ballet, BalletMet, and Aspen Santa Fe Ballet. In 2020, Sophie joined the corps de ballet of the Royal New Zealand Ballet, where she had the opportunity to dance, tour the country, and connect with her New Zealand roots. She joined Texas Ballet Theater in 2022. This is her first year with NCI.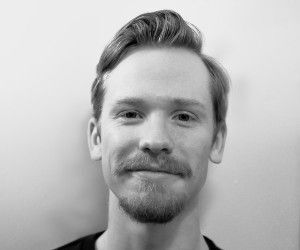 Ben Youngstone, originally from Richmond, VA, began dancing through Richmond Ballet's Minds In Motion outreach program. After completing his training at the Nutmeg Ballet Conservatory, he went on to perform with numerous dance companies before finding his current home at Oregon Ballet Theatre in 2021. He has performed featured roles in works by choreographers including Trey McIntyre, Amy Seiwert, Ben Stevenson, Sarah Tallman, and has presented his own creations with Wonderbound, Sacramento Ballet, Symbiosis Arts, and Leon Gallery in Denver. This is his first year with NCI.