DANCE
Ballet Project OC: Summer Tour 2022
Sat. July 2, 2022 at 3pm & 7pm
Presented by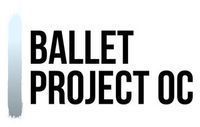 ---
Ballet Project OC (BPOC) was created in 2019 under the direction of Ally & Emily Helman. In 2020, at the start of the pandemic, BPOC artists and choreographers created more than 35 new works. In addition to creating a brand new ballet company, BPOC and its owner created Ballet Project TV, a new broadcast network designed for live broadcast, video release of content, and a new platform for dance.
The mission of BPOC is to become "OC's Newest Full - Service Ballet Company," providing new opportunities for artists and choreographers!
PROGRAM
This performance will feature 20 BPOC professional artists exhibiting a diversity of styles and movement, from the Balanchine Style and Classical & Contemporary Ballet to a touch of modern dance. 
Five BPOC Original Works Choreographed by:
Ally Helman (Former NYCB Artist and Founder of BPOC)
Christina Ghiardi (Artist at Nevada Ballet Theatre and BPOC Resident Choreographer)
Anthony Cannerella & Isabella Velasquez (Sacramento Ballet Artists and Choreography Team)
Mate Szentes (Principal Dancer – American Contemporary Ballet and Freelance Choreographer)
Complimenting the five BPOC original works will be selections from The Four Temperaments granted by The Balanchine Trust; and a world premier piece by former New York City Artist and Choreographer Silas Farley.