2022-23 Hawaiian Series
---
Purchase tickets for all three events in the Series, save 30%, and keep your same seats all year long!
Offer Ends June 30, 2022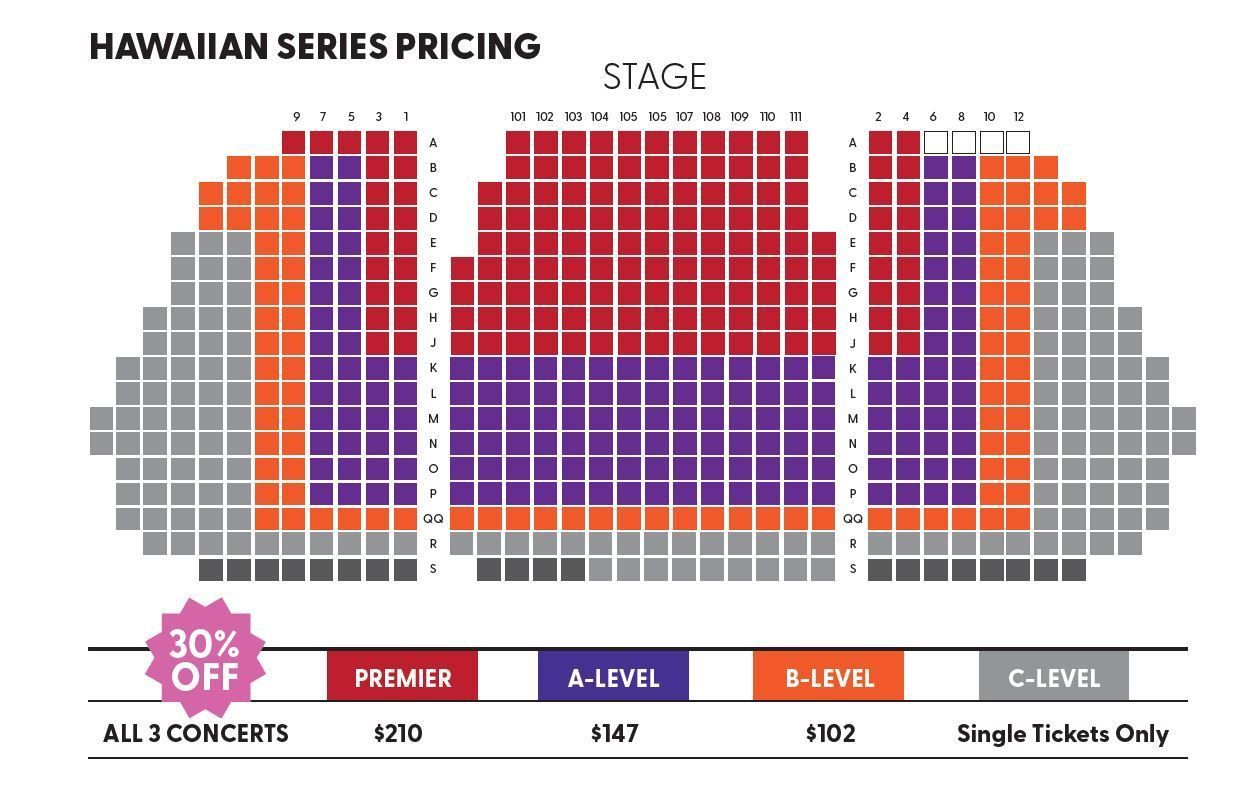 The Barclay's Hawaiian Series features some of the best musicians working in Hawai'i today.
These artists bring their cultural traditions and showcase the amazing range and diversity of Hawaiian music currently played on the islands.
---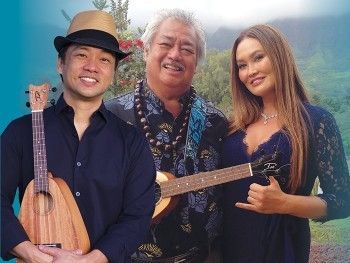 Masters of Hawaiian Music: George Kahumoku Jr., Daniel Ho, and Tia Carrere
Sat. Oct. 15, 2022 at 8pm
Featured regularly at Maui's renowned Slack Key Show, this group melds together the uniquely Hawaiian styles of slack key guitar, ukulele, and songs, both traditional and new.
Known as Hawai'i's "Renaissance Man," George Kahumoku Jr., is a master slack key guitarist, a four-time Grammy Award winner, and an accomplished songwriter. Using his very personal melodic style, inventiveness, and versatility, Kahumoku conveys the genuine spirit of Hawai'i' to all his listeners.
Daniel Ho is a multi-instrumentalist, composer, arranger, and performer, with talent and versatility on ukulele, slack key guitar, piano, and vocals. He's a six-time Grammy winner, with four of his Grammy credits as producer of George Kahumoku's four Grammy-winning recordings. His two other Grammy wins were for performances with his close friend, Tia Carrere.
International star and two-time Grammy winner, Tia Carrere first came to fame by showcasing her considerable singing and acting chops in the film Wayne's World. She went on to star in many featured roles in film and television, before returning to her Hawaiian roots and creating two of her Grammy-winning albums with Daniel Ho.
---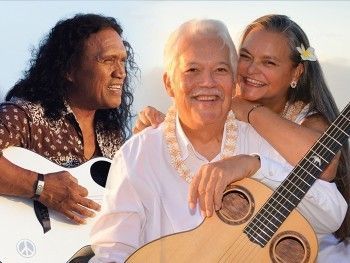 Legends: Keola Beamer & Henry Kapono, with Moanalani Beamer
Fri. Jan. 13, 2023 at 8pm
Keola Beamer and Henry Kapono are legends of Hawaiian music. Each of these icons rose to fame as leaders at the creative forefront of the Hawaiian music renaissance of the 1970s. More than 50 years later they continue to perform at the highest levels of musical imagination.
Keola Beamer stretches the boundaries of slack key guitar music while remaining true to the soul of its deeply Hawaiian roots. His acclaimed recording, "Honolulu City Lights," is one of the best-selling recordings in the history of Hawaiian music. Today, he continues to be one of Hawai'i's premier singer-songwriters, arrangers, composers, and slack key masters.
Henry Kapono, together with Cecilio Rodriguez, formed the wildly popular phenomenon Cecilio & Kapono (aka C&K) that forged a new sound for Hawaiian music — laid-back contemporary rock — that voiced the feelings of an entire generation in Hawai'i. As a solo artist, Henry is a Grammy-nominated and award-winning singer and songwriter.
Keola and Henry will each perform a set, and then come together on stage to celebrate their original, beloved classic contemporary Hawaiian songs. They are joined by Kumu Hula Moanalani Beamer, whose style reflects the long hula lineage of the Beamer family.
---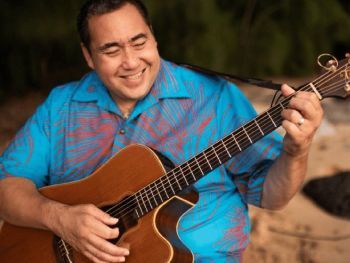 Kaleo Phillips
Fri. April 14, 2023 at 8pm
Kaleo Phillips combines skillful versatility as a guitarist with a velvety voice and brings to the stage a spectrum of styles, from heartwarming ballads and island reggae to traditional Hawaiian.
Born and raised in Lahaina, Maui, Jason Kaleonalani Phillips, affectionately known as Kaleo, has toured extensively throughout Hawaiʻi, the mainland U.S., and Japan, sharing the stage with a broad range of artists, including the late, great Willie K.
His debut album, E Mama, was honored with three Nā Hōkū Hanohano Award (Hawai'i's Grammy) nominations in 2019: Hawaiian Single of the Year, Instrumental Composition of the Year, and Promising Artist(s) of the Year. He followed with Take Me Home, which was nominated in 2020 for Contemporary Acoustic Album of the Year.