Irvine Barclay Theatre is excited to announce that we are partnering with the City of Irvine to bring two drive-in concerts to the Great Park. These concerts are part of Irvine's 19th annual Global Village Festival paying tribute to the rich musical history of Irvine's premier community event.
First up....
Irvine Global Village Drive-in Concert
True Willie and the Boys
Friday, September 25 at 5:30pm
Musicians and fans agree – Willie Nelson is an iconic figure in American music history. Roger Hegyi as "True Willie" pays tribute to the life and music of one of the world's most recognizable and distinctive musicians.
"Roger looks and sounds so much like The Man that fans and friends are convinced that he and Willie were twins separated at birth!" Not just a Willie Nelson "impersonator," Roger has found a way to reach into the musical soul of Willie Nelson and share it with audiences wherever he performs.
Chosen as the most authentic and convincing tribute act to Willie Nelson in America, the True Willie Tribute Band is fast becoming the first choice with audiences across America.
Roger Hegyi began singing in his church at 10 years old before being recognized as "one voice in a million" by professionals in the music industry. Roger has since amassed over 40 years of experience as a singer and guitarist, including several engagements in Southern California at the Anaheim Angels Stadium and the San Diego Padres Stadium, in theater groups and through thousands of performances in small clubs. The True Willie Tribute Band represents Roger's lifelong dream of honoring the music of Willie Nelson and the influence Willie has had not only on country and western music, but also on American music history.
Special Guest Star: Merle, The Big City Tribute
Big City, the Ultimate Tribute to Merle Haggard and The Strangers, featuring Arnie Newman performing the #1 hits of the most iconic male star in country music history.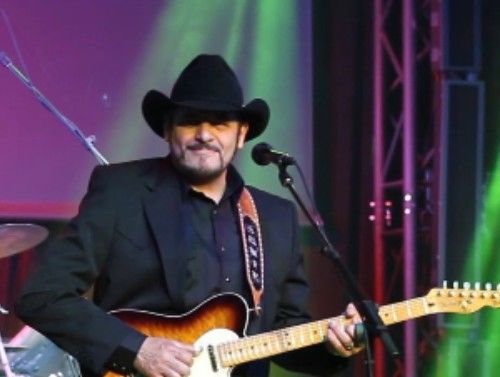 Park your cars and bring a picnic to enjoy this Willie Nelson tribute band while safely following social distancing guidelines.
Pre-registration online is required. [Space is limited to 180 cars]
Gates open at 4:30 pm, and the concert kicks off at 5:30 p.m. in drive-in format.
Tickets are $25 per car for general admission and $40 per car for front row VIP access.
Each ticket is valid for one car. The number of passengers must not exceed the number of seats in the vehicle. Tickets are non-refundable and non-exchangeable and may only be used for the purchased date.
WITH GENEROUS SUPPORT FROM