Irvine Barclay Theatre at the Beginning
Irvine Barclay Theatre's legacy is the result of an accumulation of moments, small and large, that brought this "jewel box" theatre—where so many of the world's great artists would perform over the following 30 years—to a former agricultural community and its new university. The Barclay is the result of a unique type of collaboration and collective action by the City of Irvine, the University of California, Irvine and the community of thoughtful, caring patrons of the arts.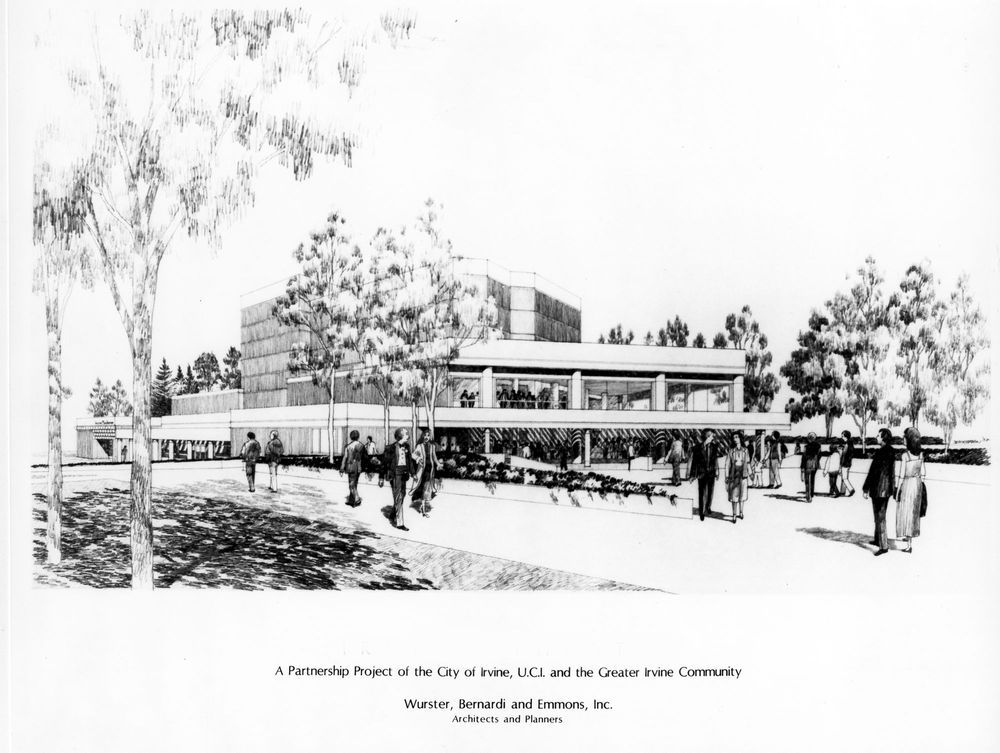 First known as Irvine City Theatre, the project moved forward after voters approved a bond issue for a community theater facility in 1974. University of California, Irvine subsequently donated the land for the theatre. An operating company board of directors was formed to manage the theatre, along with a board of trustees, to raise private sector funds.
The lead gift of $1,000,000 from Richard Barclay and his wife, Marjorie, brought excitement and a forward momentum to the project, propelling it to fruition. The Barclay's contribution was the largest private gift received by the fledgling Irvine Barclay Theatre Operating Company and was critical in allowing construction to begin in 1989. 
Richard Barclay once said, "Marjorie and I are well aware of the dreams, the planning, the shared effort that it has taken to bring this theatre to a reality. We are truly pleased we can play a part in this effort."
Mr. Barclay was a proud supporter of the arts; he visited the theatre often and was a treasured member of the Barclay family⁠—beloved for his commitment to the artistic venue and the artists who performed on its stage. Mr. Barclay, who passed away in July 1992, just two years after the theatre's first opening, was a dedicated Barclay patron⁠—attending performances until June of that year.
Since its opening in 1990, hundreds of leading artists have come to Irvine and breathed life into the Barclay's walls. Large companies, small ensembles, soloists—from the obscure to the famous—have made their mark on the building's stage and on the hearts and minds of tens of thousands of community members. It is  this legacy that the Barclay is celebrating during this 30th anniversary year.
We look forward to sharing more stories about the Barclay's history with you in the coming weeks and months, and look forward to seeing you again in the theatre as soon as we are able to reopen our doors.