Introducing #MyBarclayMoment - Throwback to that time when YOU were the star!
For many, the Barclay is not just a place where they've watched Grammy Award winners in concert, or seen a legendary dance company come to life. It is a place where they have graced the stage themselves or have delighted in the sight of their own loved one performing on that very same proscenium where they once watched Yo-Yo Ma.  Over the course of the year, but most notably in the month of June, our stage is home to several Orange County organizations' annual showcases. From darling "baby ballerinas" going left while the rest of their classmates are going right, to seasoned trainees ready to launch into professional careers, and every level in between, our June shows are an important part of our mission to provide a professional space for local arts groups and schools to present and share their hard work.
This year, venue and studio closures all over the world are preventing young performers, as well as their teachers, coaches and parents, from sharing in this special annual milestone. Our Barclay family will miss you and your family and the thousands of you who would have brought a month of glittery costumes, inspiring, heart-warming performances and endless smiles to our stage (not to mention the millions of dropped bobby pins, single tap shoes and mostly-empty bottles of hairspray you would have left behind!).  In celebration of YOU and your loved ones being at the heart of what we do at the Barclay, we bring you #MyBarclayMoment.
We want to see and hear memories of YOUR special Barclay moment. Maybe it's your first dance recital or your first time wearing pointe shoes on the stage. Perhaps you once performed in a June show at the Barclay and now you are watching your own child perform (after all these years, we are finding more and more second generations taking their turn!). Maybe it's the time you got to bring your grandbaby a huge bouquet of flowers to the backstage door right after they danced their little heart out. Maybe it's the time you had the big solo or when you totally nailed it despite some major stage fright – or maybe it's even that time when you royally messed up! We want to reminisce with you and applaud these beautiful, memorable times.
Please share your pictures and memories with us via Instagram and Facebook. Don't forget to tag us (and your studio/school!) in your photos and use the hashtag:  #mybarclaymoment. The more pictures the merrier! We will be collecting your submissions and sharing them throughout the month of June (and our 30th Anniversary year!) as part of our celebration of YOU being the stars of the show. We can't wait to see and hear about your Barclay moments from the past!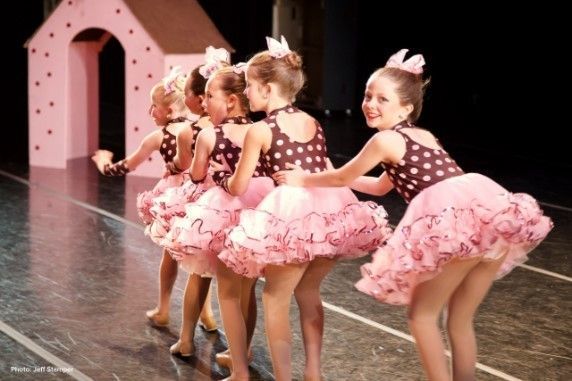 WITH GENEROUS SUPPORT FROM