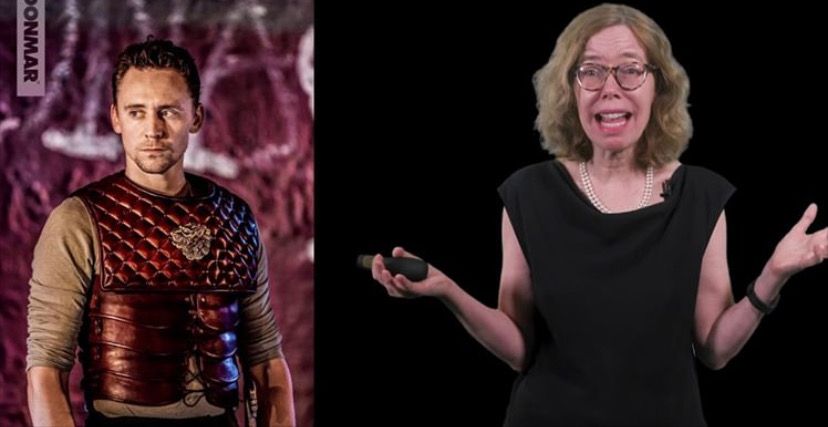 Professor Julia Lupton from the UCI New Swan Shakespeare Center introduces the National Theatre at Home streaming of Coriolanus by William Shakespeare, starring Tom Hiddleston which took place June 4-10, 2020. 
Watch the Video Introduction: Coriolanus: Man of Honor, Boy of Tears
An ArtsReach@TheBarclay / UCI New Swan Shakespeare Center collaboration. 
National Theatre Live (NTL) is the National Theatre's groundbreaking project that broadcasts the best in British theatre to cinemas and performing arts venues worldwide. Since 2012, the Barclay has been presenting NTL on its big screen, and it has become one of our most popular series. 
Many Barclay patrons will remember Professor Julia Lupton's terrific pre-show talk before our NTL screening of Hamlet by William Shakespeare earlier this year. Her presentation, titled Celebrity Hamlet, looked at the many different ways in which Shakespeare's famous leading character has been played by contemporary celebrities—in this case, respected British thespian, Benedict Cumberbach, more commonly known to many as Dr. Strange from The Avengers movie series. 
The Barclay benefits from close collaboration with world class organizations based here in Irvine, and our partnership with the UCI New Swan Shakespeare Center is a great example. In 2021 we will be treated to the third Shakespeare on Trial event, once again staged at the Barclay, and the return of the New Swan Shakespeare Festival on the UCI campus will be a highlight of summer 2021.
National Theatre Live will be returning to the Barclay in 2021, and we look forward to staging many more live talks as part of the ArtsReach@TheBarclay program when we can return to the theatre in person. In the meantime, we hope that you have enjoyed the National Theatre at Home free screenings on YouTube and find Professor Lupton's video introduction to Coriolanus interesting.
More information about the UCI New Swan Shakespeare Center