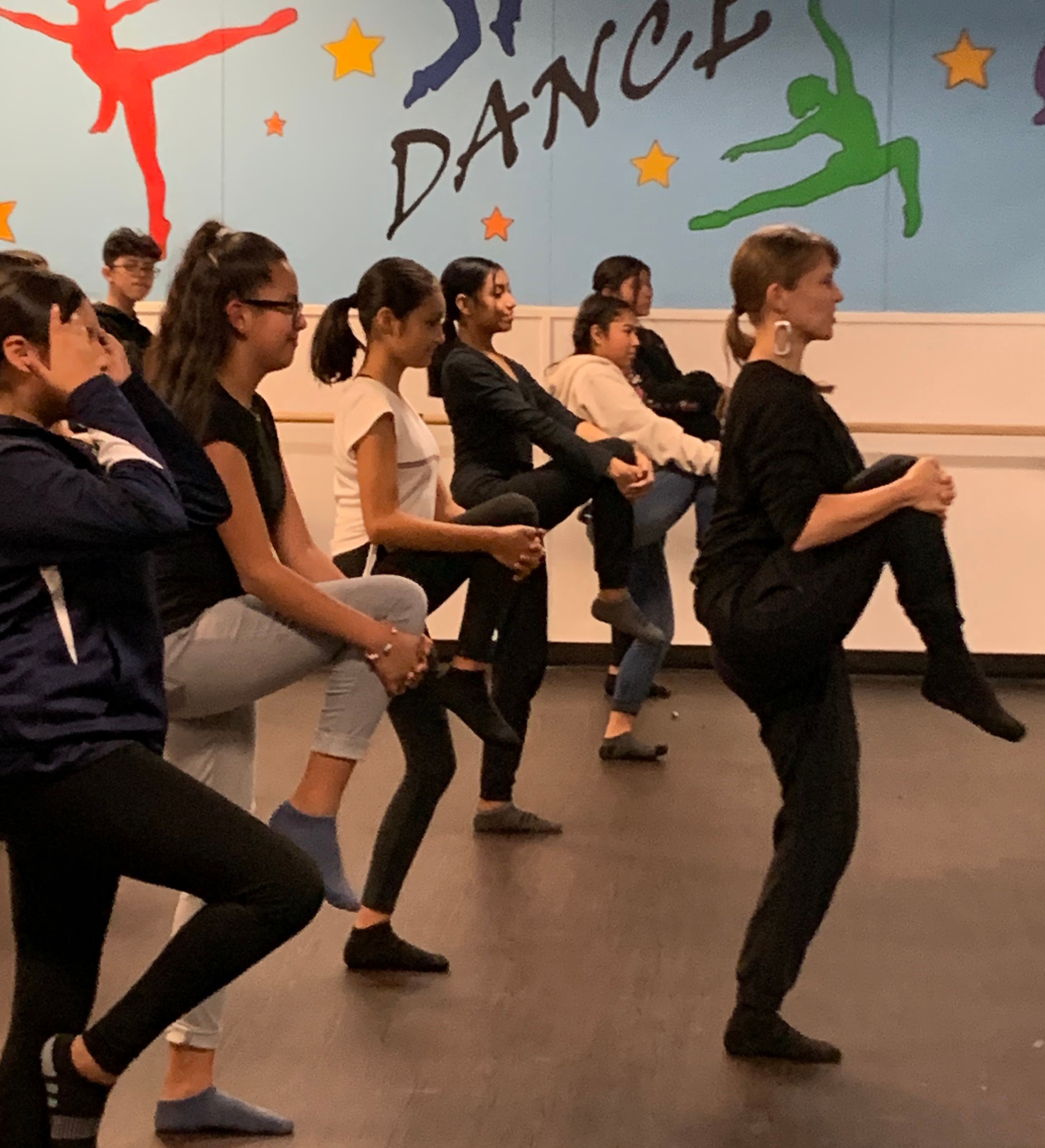 29 Middle School students from Willard Intermediate School in Santa Ana participated in a workshop with Lilian Bareito from the BODYTRAFFIC dance company. 
She worked with the Dance Team and the Dance Club to understand that any everyday gestures can be a dance movement. Using ideas from the kids, they choreographed a short piece together using glances, scratches and even a cough.
The dancers caught on quickly and moved on to learn an excerpt from a BODYTRAFFIC piece, choreographed by Barak Marshall called 'And at Midnight, the Green Bride Floated Through the Village Square' which incorporates mourning gestures such as sobbing and splashing your face with water. 
The Dance Team also took the opportunity to share a dance they have been working on recently and the session ended with a discussion of what might inspire an ideas for a dance piece. 
'We LOVED this class! Thank you so very much for taking the time to give Willard Dancers this experience.' 
Ms. Crowe-Yrarrazaval, Willard Intermediate Counsellor.