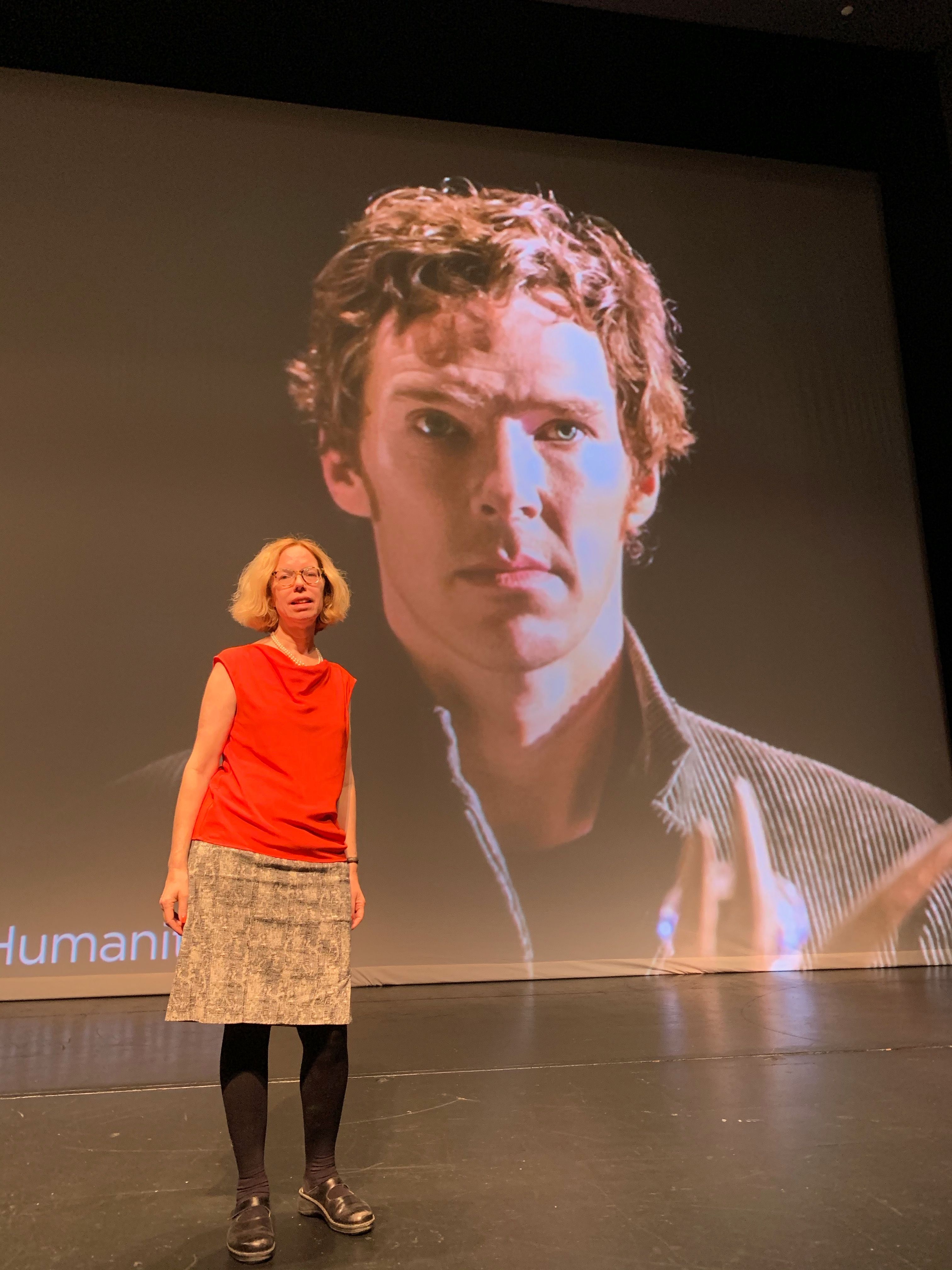 120 people attended the pre-show lecture 'Celebrity Hamlet: A Very Brief History of a Not So Brief Tale' presented by Prof. Julia Lupton.  Julia is the Director of UCI Illuminations The Chancellor's Arts and Culture Initiative, Professor of English and Co-Director of the UCI Shakespeare Center. She has also authored or co-authored five books about Shakespeare so is a wonderful person to set the National Theatre Live! Production of Hamlet, starring Benedict Cumberbatch, in context for our audience. 
The event took place at the Irvine Barclay Theatre on Wednesday, October 30, 2019, 5.30 - 6pm before the screening of National Theatre Live! Hamlet with Benedict Cumberbatch. The audience was diverse and we were particularly pleased to welcome a group of 8th grade students from The Pegasus School who are currently studying Hamlet.
Julia's lecture, 'Celebrity Hamlet: A Very Brief History of a Not So Brief Tale' described the many well known actors who have played Hamlet in the play's history, and examined the interplay between the power of Hamlet as a character and the celebrity power of the actor playing the part. She asked 'What am I  looking for in tonight's performance?' and guided our audience to consider the unique way in which the National Theatre 2015 production with Cumberbatch reinterprets the play.
Numerous attendees commented that they enjoyed the lecture and valued the added element to the evening's screening.
Beatrice Volper, talk and screening attendee:
"Yikes Cumberbatch was totally invested in his portrayal of Hamlet. He must have been whipped after a performance. The set design alone was daunting! I gained greater affection for Ophelia. The men in her life were a mess and dumped it on her! Best wishes in doing your important work."