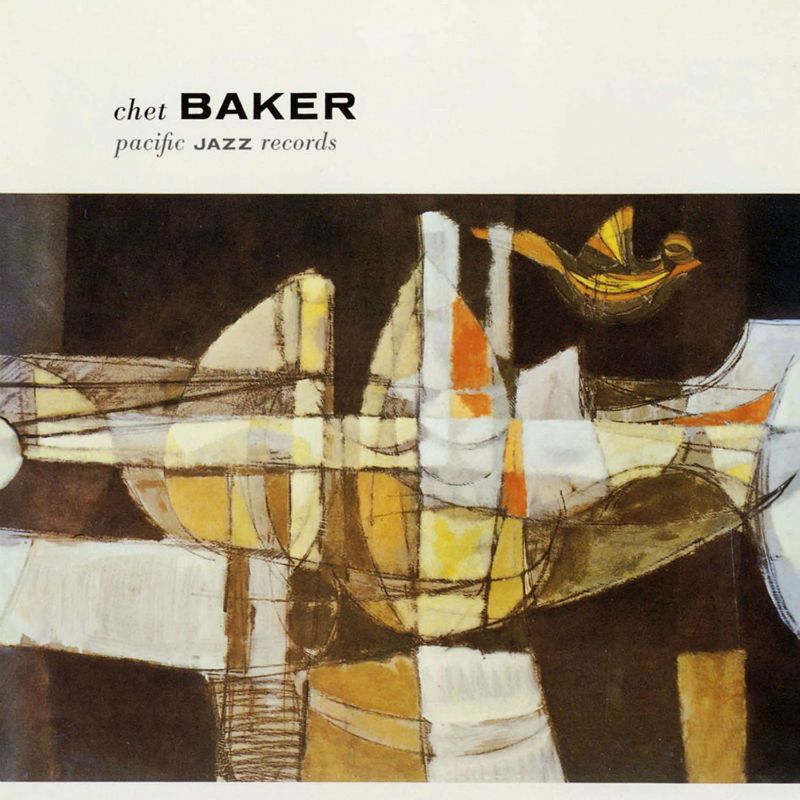 Triumphant Trumpets ⁠— A 100-Year Retrospective
This week we're continuing our walkabout through jazz trumpet history, and I'm sharing with you some of my favorite players and recordings.
Part 2 of 3 - Cool to Hard-Bop to the Top of the Jazz Charts
The Trumpet Artistry of Chet Baker
Recorded in 1953 and 1954, the album is a perfect introduction to the music of the early Chet Baker (nicknamed the "prince of cool") and showcase Baker's best trumpet performances up to that date. The source material here is varied: The album compiles tracks previously released on the 1954 10 - inch LP Chet Baker Sextet along with previously unissued recordings. Featuring a quartet (with pianist Russ Freeman), a sextet (starring Bud Shank on baritone and valve trombonist Bob Brookmeyer), and a septet (with altoist Herb Geller, tenor saxophonist Jack Montrose, and Bob Gordon on baritone).
"Time After Time: The Lasting Legacy of Chet Baker" 
Clark Terry – Serenade to a Bus Seat
This 1957 superb hard - bop album features the distinctive velvety trumpet tone of the legendary Clark Terry. His fantastic band consists of Johnny Griffin on tenor saxophone, Wynton Kelly on piano, Paul Chambers on bass and Philly Joe Jones on drums — all musicians at the very top of their form. All of the selections were written by Terry (the title tune pays tribute to life on the road with Duke Ellington), save the Charlie Parker be-bop standard "Donna Lee," Hoagy Carmichael's classic "Stardust" and Harold Arlen's brief, Latinized version of "That Old Black Magic."
Smooth as the Wind—Blue Mitchell with Strings and Brass
On this album, recorded in late 1960 and early 1961, trumpeter Blue Mitchell (known for his lyrical, clear tone) is accompanied by a brass section, a rhythm section and strings. Seven of the songs were arranged by Tadd Dameron, with the remaining three by Benny Golson. "By varying tempos and moods, Dameron and Golson helped create one of the better soloist-with-strings jazz dates." (AllMusic) The set list includes six standards ("The Best Things in Life Are Free," "The Nearness of You," "I'm a Fool to Want You") and a two excellent Tadd Dameron tunes, including the title cut.
Lee Morgan –The Sidewinder
One of the best hard-bop records of all time, this 1964 album by the jazz trumpeter Lee Morgan became Blue Note's best-selling records ever. The album's five tracks, with their irresistible rhythm, are all penned by Morgan and are heavily blues-based. The instantly recognizable title track is perhaps Morgan's all-around best-known composition; it would go on to become a jazz standard, bringing him great popularity. Other standouts on the album are "Totem Pole" and "Hocus-Pocus." The terrific ensemble of players includes Joe Henderson on tenor saxophone; Barry Harris on piano; Bob Cranshaw on double bass; and Billy Higgins on drums.
Freddie Hubbard – Red Clay
Trumpeter Freddie Hubbard is at the peak of his powers in this 1970 album, combining soul/funk with hard-bop grooves. The infectious 12-minute title track would become Hubbard's signature tune and would be sampled by various artists. The album is considered one of the finest jazz recordings of the 1970s and includes a dream team of musicians: Joe Henderson on tenor saxophone, flute; Herbie Hancock on piano, electric piano; Ron Carter on bass; Lenny White on drums.
"Freddie Hubbard: The Show Must Go On" 
Maynard Ferguson – M.F. Horn 4 & 5 – Live at Jimmy's
Live at Jimmy's was recorded during a lunchtime event, where members of the press and record company executives were invited to hear Maynard and his band play a special two-hour mid-day concert. The arrangements are superb. Some standouts are: "I'm Gettin' Sentimental Over You," "Two for Otis," "Stay Loose with Bruce," "The Fox Hunt," and "Got the Spirit." The set list includes: Maynard Ferguson: Trumpet; Trumpets & Flugelhorn: Lin Biviano, Danny Cahn, John de Flon, Bob Summers; Trombones: Randy Purcell, Graham Ellis; Alto & soprano saxophone & flute: Andy MacIntosh; Tenor sax & flute: Ferdinand Povel; Baritone sax & flute: Bruce Johnstone; Drums: Randy Jones; Bass / Fender bass: Rick Petrone; Electric piano: Pete Jackson.