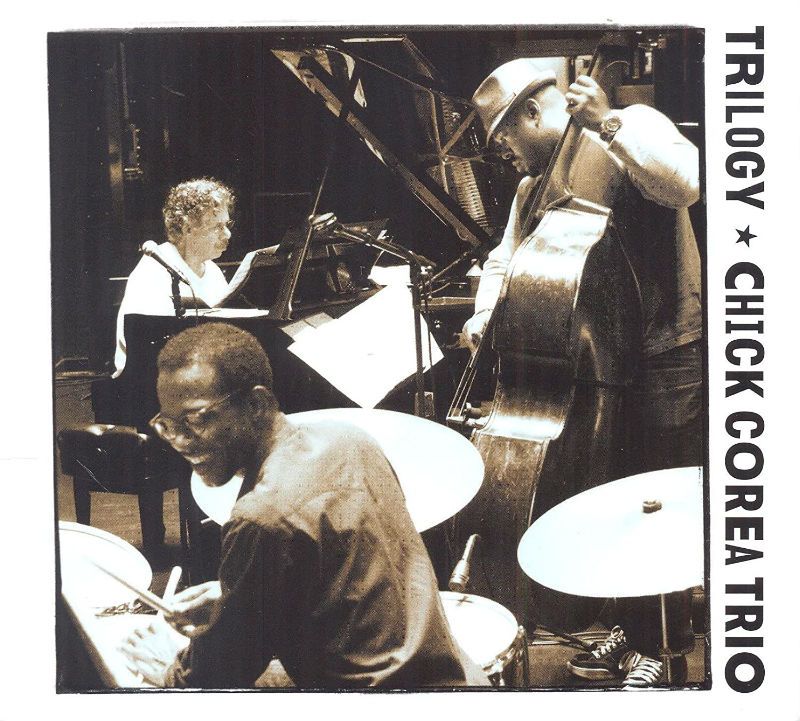 This week, listen to the eclectic jazz trios of Chick Corea, the 23-time Grammy-winning jazz legend, pianist and composer.
Now He Sings, Now He Sobs
The Making of Chick Corea's Now He Sings, Now He Sobs  
This is a classic. Recorded in 1968, Now He Sings, Now He Sobs is one of the greatest piano trio albums ever released. In 1999, the single "Now He Sings, Now He Sobs" was given the Grammy Hall of Fame Award. The album features veteran drummer Roy Haynes and brilliant bassist Miroslav Vitous. (This group re-connected in 1982 on ECM Records with Trio Music.) Including such Corea classics as the "Matrix" and "Windows,"(as well as the jazz standard "My One and Only Love" and Thelonious Monk's "Pannonica"), this was a career breakthrough album for Corea, establishing his unique voice. It's an essential record for jazz fans.
Friends
This legendary 1978 album (with The Smurfs on the cover) features Joe Farrell (Chick's Return to Forever partner), Eddie Gomez (longtime Bill Evans bassist) and Steve Gadd (one of Chick's favorite drummers). The set contains eight of Chick's originals, including such highlights as the "Samba Song" and "The One Step." Friends received the 1979 Grammy Award for Best Jazz Instrumental Performance, Group. Corea plays both acoustic and electric piano on this harmonious straight-ahead jazz record.
Chick Corea Akoustic Band
With veterans John Patitucci on upright bass and Dave Weckl on drums, this 1989 jazz album marked Chick Corea's return to acoustic jazz and is a treasure trove of harmonic jazz textures. The 10-piece set included classics of the jazz canon: Cole Porter's "So in Love"; John Coltrane's "Bessie's Blues"; George Gershwin's "My One and Only Love"; and best-loved Chick tunes: "Morning Sprite," "Circles" and a fan favorite, "Span." The group received the 1990 Grammy Award for Best Jazz Instrumental Performance at the 32nd Annual Grammy Awards.
Rendezvous in New York
This two-CD set released in 2003 is a once-in-a-lifetime gathering of world-renowned musicians ⁠— and is one of the best live jazz concert albums of all time. In celebration of his 60th birthday, Chick Corea brought together outstanding musicians from his past and his present ensembles in a musical reunion. The recording took place at the famed Blue Note jazz club in New York City over the course of three weeks. The song "Matrix," with Roy Haynes on drums and Miroslav Vitous on bass, was awarded a Grammy Award for Best Jazz Instrumental Solo in 2003. (Haynes and Vitous played with Chick on the classic Now He Sings, Now He Sobs album, in 1968.)
Trilogy
This 2013 three-disc live album features Corea on piano with Christian McBride on double bass and Brian Blade on drums. Recorded live in Washington, D.C., Oakland, California, and in Spain, Switzerland, Austria, Slovenia, Turkey and Japan, Trilogy earned a pair of Grammy Awards (Best Jazz Instrumental Album and Best Improvised Jazz Solo for "Fingerprints"). The set list ranges from reinventions of classic Corea compositions and previously unrecorded originals to an array of jazz standards and even a freshly re-imagined Scriabin. This is the group that played at Irvine Barclay Theatre in October 2019.
Chick said about his trio partners (previously the rhythmic backbone in Corea's Five Peace Band): "Both are master musicians and together we have an easy rapport. There is a lot of give and take in our music. It's always a lot of fun."
—Jerry
#JerrysListeningList