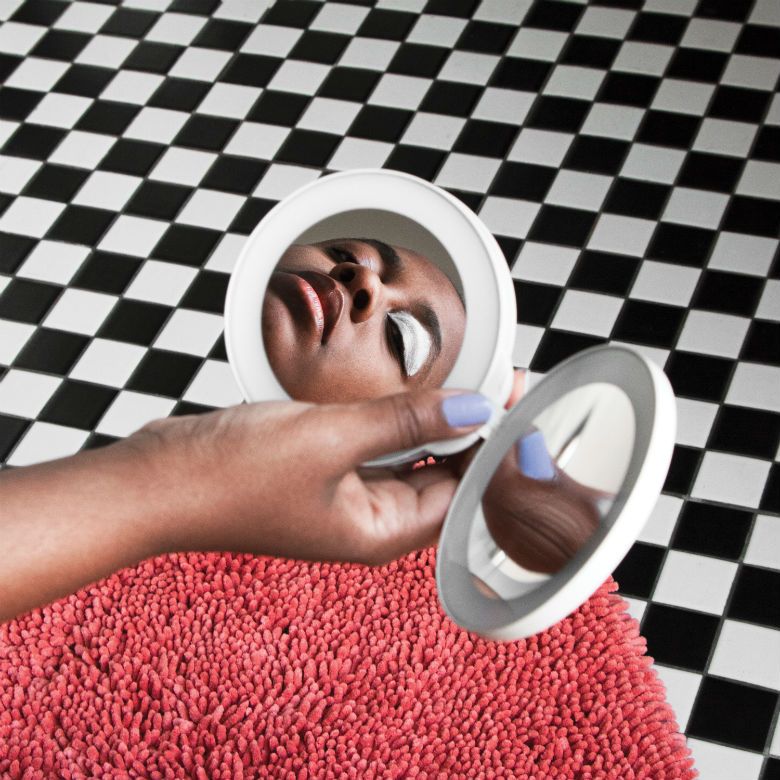 Discover four emerging stars of jazz. Four female jazz singers, all unique in their own way, are setting the jazz world on fire.
Cécile Mclorin Salvant: Dreams and Daggers
Cécile Mclorin Salvant's Timelss Jazz 
This sumptuous 2017 album earned Cécile Mclorin Salvant her second Grammy Award for Best Jazz Vocal Album. Featuring songs of romance and heartbreak, the album includes songs recorded during live performance and in the studio. Whether singing standards or originals, the subtleties of Salvant's voice are remarkable; her phrasing is breathtaking. It's simply a superb recording; maybe one of the best in a decade.
Roberta Gambarini: So in Love
An interview with Roberta Gambarini 
Roberta Gambarini: "This album is all about love: the love between a man and a woman, the love of song, children, and most of all, the love of life."
Recorded at the legendary Capitol Studios, this 2009 release by Roberta Gambarini, a native of Turin, Italy, was nominated for a Grammy for Best Jazz Vocal Album. Gambarini's voice is a beautiful vocal instrument, projecting a wide range of emotion. The album features brilliant treatments of Cole Porter's timeless ballad "So in Love" (with only piano accompaniment), Willie Nelson's "Crazy" (made popular by Patsy Cline), the Beatles Medley: Golden Slumbers / Here, There and Everywhere," and the main theme from Cinema Paradiso. Roberta Gambarini is one of the best female jazz singers of her generation. With inspired arrangements, this album is vocal jazz at its very best.
Veronica Swift: Confessions
Released in 2019, Confessions is a collection of (often forgotten) standards, and it's simply magical. This incredible young jazz singer (Swift is just 25 years old) possesses an incredible, expressive voice. She's a master of a lyric and her voice is empowered with nuanced interpretation. One of the highlights of the album is Billie Holiday's "I Don't Want to Cry Anymore" and Nina Simone's "The Other Woman."  Her personality really shines through in "You're Gonna Hear from Me," a tune Natalie Wood's character sang in the 1967 movie, Inside Daisy Clover.
Cyrille Aimée: Move On: A Sondheim Adventure
You've never heard Stephen Sondheim like this. Aimée, a French vocalist who won the 2012 Sarah Vaughan International Jazz Competition, reimagines 14 classics from the Sondheim songbook and imbues them with innovative jazz arrangements. The album features "Not While I'm Around" (Sweeney Todd), "No One is Alone" (Into the Woods), "Marry Me a Little" and "Being Alive" (Company) and offers a translation of "One More Kiss" (Follies) with "Un Baiser D'Adieu. Aimée's virtuosity of rhythm and phrasing make these songs her own.
—Jerry
#JerrysListeningList