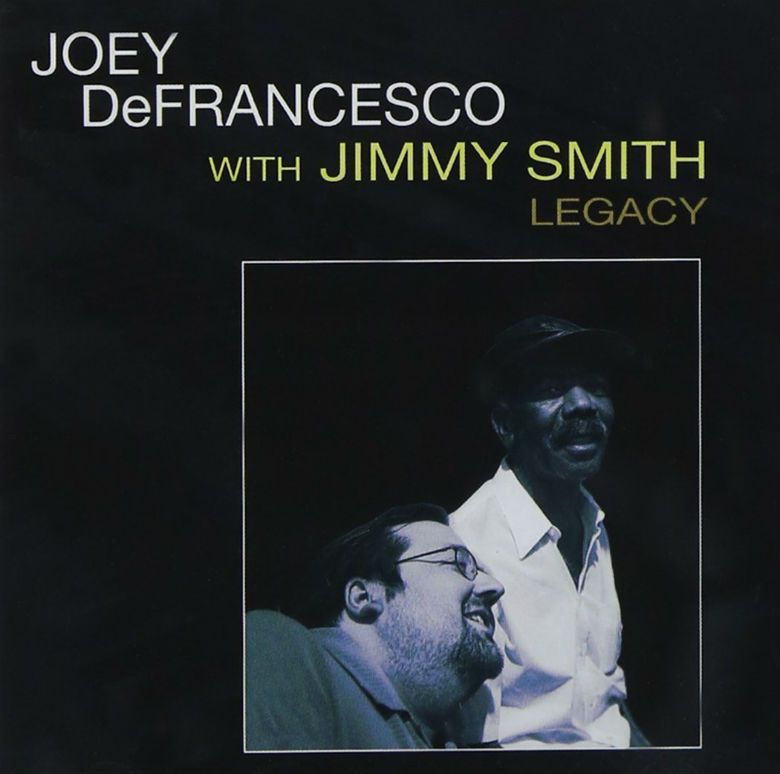 Joey DeFrancesco with Jimmy Smith: Legacy is a must for organ blues fans. Here, the two organ jazz giants are at the top of their game with the legendary Smith passing the mantle to DeFrancesco.
Recorded in 2004, this studio album is the last recording made by the incredible Jimmy Smith, who passed away in 2005.
The two masters approach each title with their own unique brand of harmonic spontaneity and improvisation. Legacy finds Smith and DeFrancesco exploring new compositions, a couple of standards (including Antonio Carlos Jobim's "Corcovado" and Sonny Rollins' "St. Thomas") alongside classic Smith titles like "Back at the Chicken Shack," "Midnight Special" and "Got My Mojo Workin'."
With DeFrancesco playing on the piano on a few tracks, the album features drummer Byron Landham and guitarist Paul Bollenback, both members of DeFrancesco's trio.
—Jerry
#JerrysListeningList
About Joey DeFrancesco | About Jimmy Smith | About the Hammond Organ