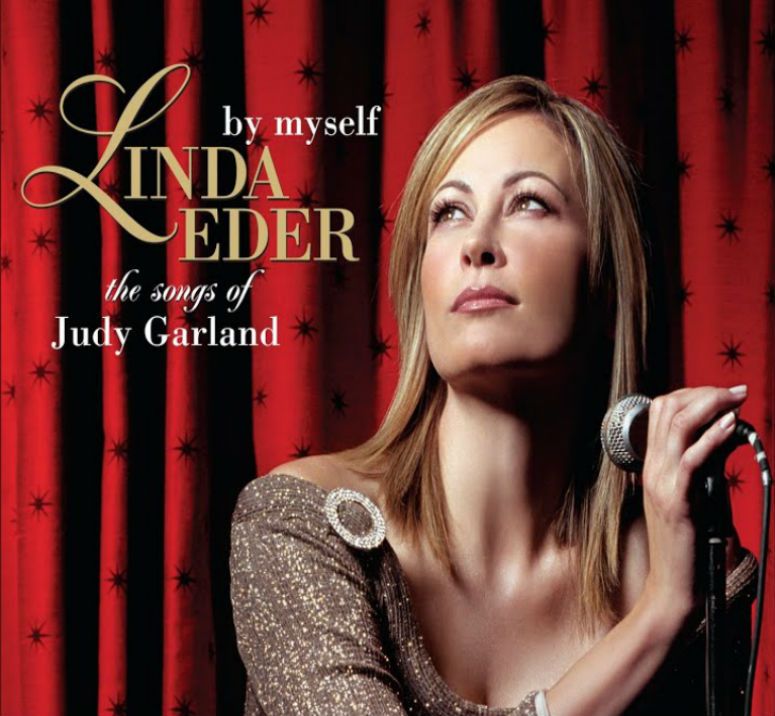 In Linda Eder.  By Myself: Songs of Judy Garland, Linda sings Judy's top hits like they have never been sung before.
Although these timeless songs have long been associated with Judy Garland, Linda Eder makes them her own.
Linda has one of the greatest voices. This 11- track collection includes such favorites as "Me and My Shadow," "Zing! Went the Strings of My Heart," "The Boy Next Door/You Made Me Love You," "Rock-A-Bye Your Baby with a Dixie Melody" and "I'm Always Chasing Rainbows." Her "Over the Rainbow" will knock your socks off even if you are not wearing any.
The recording also includes a less familiar "I'd Like to Hate Myself in the Morning," a song Judy Garland sang on T.V, but never recorded, as well as a wonderful new original, "The Rainbow's End," a perfect tribute to her idol.
The arrangements here are top notch; the London Symphony Orchestra beautifully accompanies Linda Eder's rich and powerful interpretations.
Add this Linda Eder CD to your music collection. I promise you that it will not be your last.
—Jerry
#JerrysListeningList