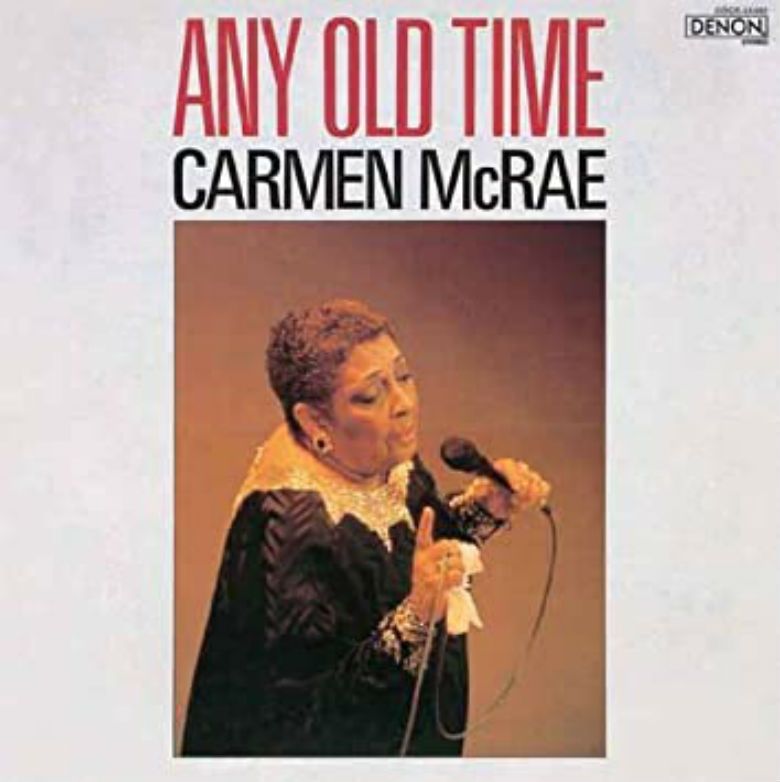 Carmen McRae's Any Old Time is a must-have jazz album. One of the great divas in the jazz world, she is one of my favorite jazz vocalists. There's such nuance to her delivery. Her interpretations are tender yet unsentimental; her phrasing, her sense of timing uniquely her own.
There are some great standards here: "Body and Soul," "Prelude To A Kiss,"  "I Hear Music," "It Could Happen to You," "Any Old Time"; and Elvis Presley's "Love Me Tender" is given a new flawless treatment.
One of the highlights of this album is the title song, "Any Old Time," a charming ballad originally recorded by Artie Shaw & His Orchestra along with McRae's idol, Billie Holiday.
Enjoy!
- Jerry
The definitive website of Carmen McRae | NPR Profile
#JerrysListeningList