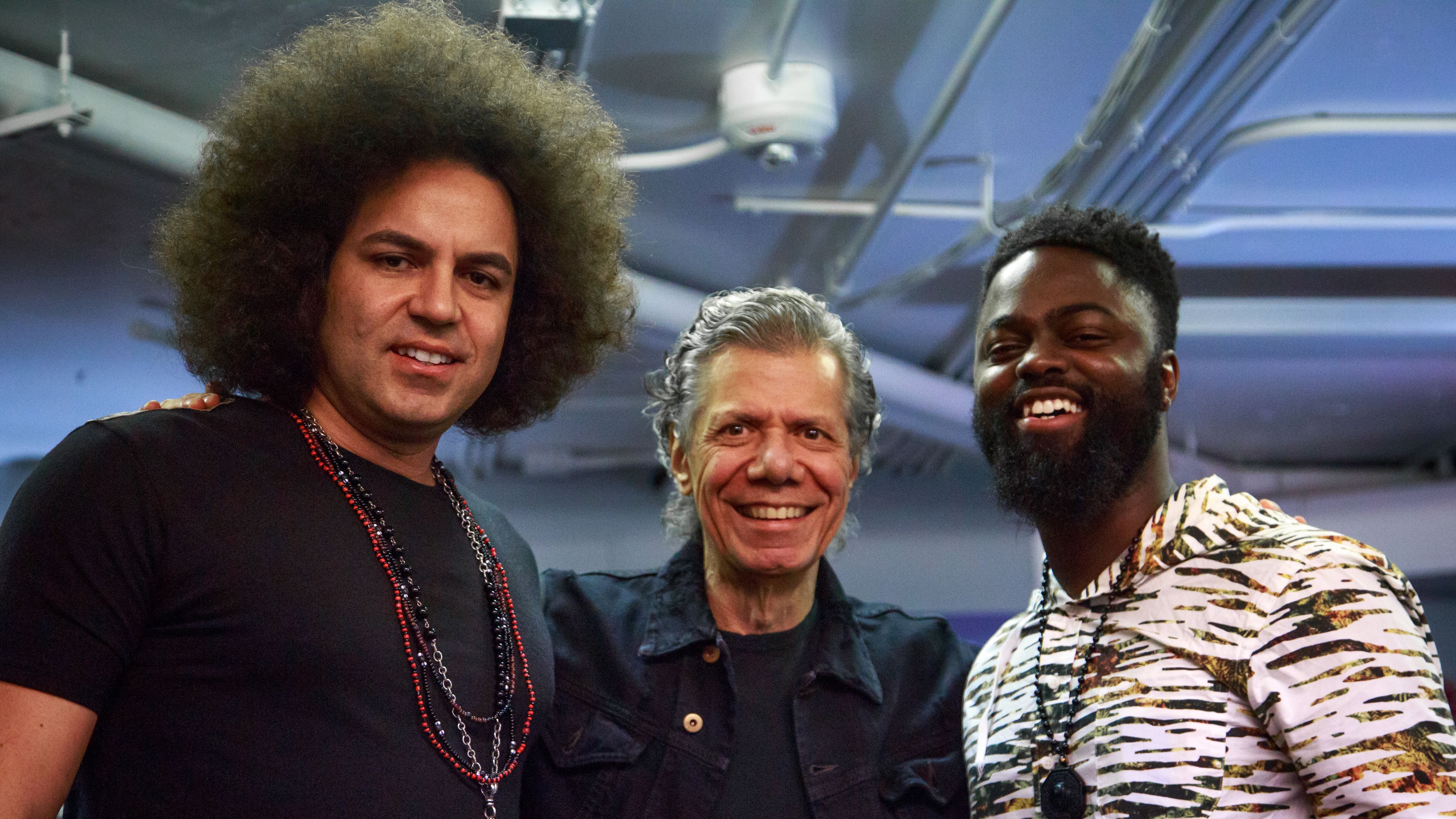 Performing artists will always find a way to express their art, even in times of crisis. This week, we take a look at how some of our favorite Barclay artists have used their time at home to find new ways to reach out to their fans online.
When Chick Corea performed his sell-out show at the Barclay last October, he also gave local jazz students a unique opportunity to attend his soundcheck and an informal chat. Sharing his craft with others has always been important to him, so it comes as no surprise that Chick has used the current pause to launch The Chick Corea Academy, a community of musicians, artists and fans who are interested in learning from one of the most celebrated and accomplished musicians of our time. 
For a monthly subscription, members of the Academy can participate in a Saturday online workshop with Chick, join a live discussion around one of Chick's rare "vault recordings" and join the AskChick community forum. The Academy will build on the ideas set out in Chick's book: A Work in Progress… On Being a Musician.
View the first few workshops for free on Chick Corea's Instagram.
We all know Broadway star Mandy Gonzalez from her dazzling appearances at the Barclay and her roles in Hamilton, Wicked and In the Heights. Mandy's new venture is Broadway's Best for Breast Cancer, a five-part livestream event series, centering around the themes of "resilience, hope and the power of sharing our stories." She is co-hosting the event alongside Caroline Kohles, JCC Senior Director of Health and Wellness, and will talk to her friends and special guests, who have shared her journey. Gonzalez revealed her own breast cancer diagnosis earlier this year. 
The Monday, June 15 event is titled The Healing Power of Intimacy and Creativity and will feature James Monroe Iglehart, star of Broadway's Hamilton and Aladdin and Kathy Washburn, a life coach, cancer survivor and founder of Carved by Cancer, a support network for cancer survivors. 
The series is free to view. To register, please click here.
As soon as the gigs stopped, alto saxophonist Christopher McBride was one of the first to start an Instagram interview show us a way to connect with fellow musicians and fans—he is now on his 28th episode! His show, Hidden Gems, airs every Tuesday and Friday on Instagram Live, with special guests from the jazz world. Chris' approach is simple: "I'll ask questions, take questions from the audience & talk about what's going on in the world."
In January 2020, Chris shared his love of jazz with over 1000 Irvine and Santa Ana elementary and middle school students when the Barclay invited JazzReach's Metta Quintet to give Intro to Jazz workshops as part of its ArtsReach@theBarclay program. Christopher McBride is a natural educator, teaching at Jazz at Lincoln Center and the Louis Armstrong House Museum, as well as performing with his band, Christopher McBride & The Whole Proof.
Check out Hidden Gems on Instagram.