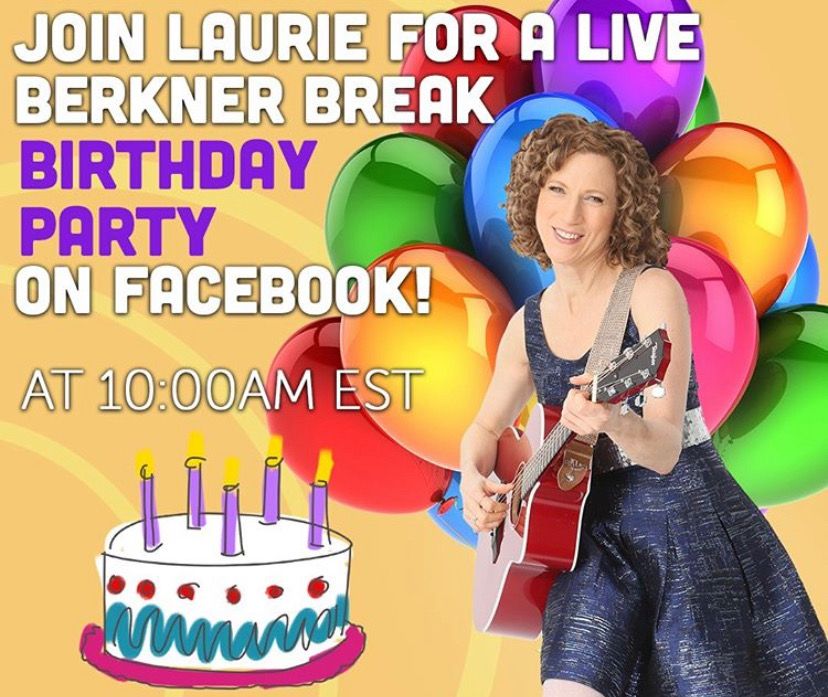 With the kids out of school, and our daily activities increasingly on screen, it's a great time to introduce the little ones to some of the best performers and companies that specialize in theater for young audiences. 
We have picked out some of our favorite online shows and performances to keep your preschool and kindergarten children entertained.
Take a look at this list of some of the shows we love:
Laurie Berkner
One of our favorite Barclay artists, Laurie Berkner, is doing a daily live stream performance from her home. If you have a little one with a birthday you might like to celebrate with her 'Live Birthday Party Berkner Break!'
 The Laurie Berkner Band video is  a 40 min compilation of all the classic Berker Band tunes and will brighten everyone's day. (It includes the ArtsReach team's favorite 'Chipmunk at the Gaspump'!) We were sad to postpone the Laurie Berkner concert at The Barclay this April 2020 but we have invited her back so mark you calendars for Sunday, April 11, 2021 at 2pm!
Scurry 
Scurry is a cozy, off-beat comedy that celebrates friendship, difference, and dancing! It was developed by Trusty Sidekick Theatre in collaboration with Kindergarten students from Brooklyn. We love this one for really tuning into our kids' sense of humor and letting us dance along!
My Granny's Garden 
Inspired by Pearl Cleage and Zaron Burnett Jr.'s children's book of the same name, My Granny's Garden  invites our youngest audiences to explore the glory of growing your own food. Alliance Theatre have created a performance that truly nourishes your body and soul.
Casper: The Friendly Musical 
The Children's Theatre of Cincinnati takes Casper center stage in this world-premiere musical adaptation for young audiences! In Casper: The Friendly Musical everyone's favorite friendly ghost and his three uncles live a rather uneventful existence in the family mansion until Magdalena, their former maid, re-enters their (after) lives! Now a celebrity TV Host, she is looking for the deed to the mansion… 
Save the Date: Streaming on YouTube Easter Weekend (Friday 10 - Monday 13, 2020):   
White 
White centres around two characters, Cotton and Wrinkle, two friends who look after the birdhouses and make sure the eggs stay safe. The world is bright, ordered and white. But high in the trees, all is not white. Colour appears. First red, then yellow, then blue.  White is a playful, highly visual show for young children, and a perfect theatre experience to enjoy together.
Accompanying the production, is White: The App, a digital toy for children aged 2-4 years, and now made free to download via the App store. Parents and carers are encouraged to download the app to continue the fun after the show.
Stay Home, Stay Safe and Enjoy Some Theater!