In the Spotlight: Dean Tiffany López
We recently caught up with Tiffany López, the new dean of UCI's Claire Trevor School of the Arts. Dean López comes to UCI from Arizona State University, where she served as vice provost for inclusive excellence and as Foundation Professor in the Sidney Poitier New American Film School in ASU's Herberger Institute for Design and the Arts.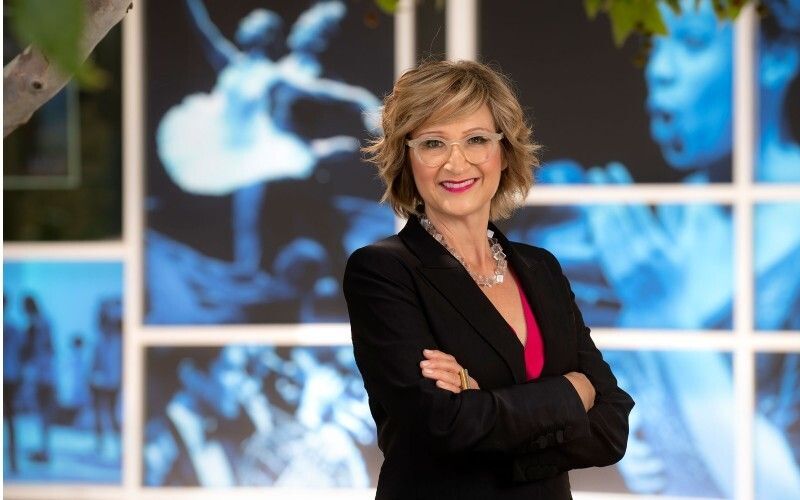 We are thrilled to welcome you to the UCI campus and as a member of the Irvine Barclay Theatre Board of Directors. As our newest representative, what are you looking most forward to?
I think the excitement about working in partnership between UCI and the Barclay is navigating through the possibilities ahead, thinking about the space,  the opportunity to partner on events and building on the already existing strength of the relationship.
What has been your experience working with performing arts venues/theaters?
During my time as a professor at UC Riverside, I worked with UCR ARTS, located off-campus in downtown Riverside where the California Museum of Photography and the Barbara & Art Culver Center of the Arts are located. We really wanted to increase the relationship with the Hispanic community by inviting more members into this arts space, which had an under-utilized black box theater. We started a series called Segundo Jueves (Second Thursday), later renamed The Latinx Play Project, with members from the Hispanic community at the university and city. The Segundo Jueves series was a monthly staged reading project that showcased emerging and established voices in Latina/o theater. I brought together established artists from Los Angeles whom I knew from work on stage and screen, and they would come in as guest artists to work with our Latino students. The program still exists six years later because I intentionally built it to be student-led and run, and the students have continued to embrace it.
At Arizona State University I worked with ASU Gammage, an independent non-profit theater. While technically attached to the university, it operates under a self-sustaining business model and has its own professional production house. I partnered with them on many outreach events. For instance, when Hamilton was on tour, I reached out years in advance and purchased a block of 100 tickets to send students and their community and faculty mentors to experience this blockbuster phenomenon. I did not want it to be a "free-for-all" type of ticket lottery, so I attached it to a class called what "Hamilton Means to Me." I had students submit a video essay about what it would mean for their artistic practice to see Hamilton and to experience it with people working in the community, such as Dreamers and local leaders, whose spirit of work was very much at the heart of the musical.
Tell us more about your background as an artist and who were some of your heroes/role models? 
I am a theater artist by training, and my doctorate is in literature. I began my career thinking about drama as living literature and have always been interested in how different forms of storytelling are brought to life by the storytellers. My life's work is informed by how artists use their work to stage conversations about violence, trauma, and poverty—which I consider a form of violence—and to publicly address these issues, so we can intervene and stop these cycles, especially those that are passed down generationally.
In my theater career, I had two hugely influential people from very early on: Luis Alfaro and Diane Rodriguez, leaders of impact in the LA Latino theater community. They ran the Latino theater initiative at the Mark Taper Forum when I was finishing my doctoral research in the early 90s.
Alfaro and Rodriguez were both at the forefront of their generation. They could talk about two things at once: the cultural specificity of Latino theater and the broader role of Latino theater in American theater, contributing to the evolution of themes and topics as well as aesthetics, form and storytelling. Nearly 30 years ago they were leading the conversations that many organizations are now having today! I was very blessed to have been part of the synergy of that movement, I had two people who were excited about the work I was doing, and they were both so collaborative and invitational that they immediately brought me in to share in the work that they were doing. I am excited to say the UCI Claire Trevor School of the Arts is producing The Sweetheart Deal, written by Diane Rodriguez and directed by local playwright Sara Guerrero (April 29 - May 7, 2023).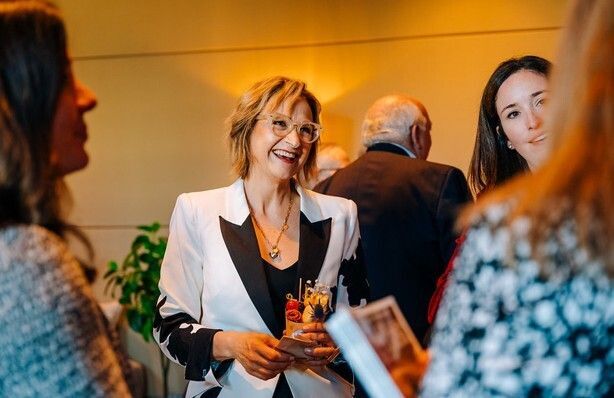 Are there any specific projects you can say you are most proud of?
When I was formally introduced at a recent UCI welcome event, someone said that what impressed her was I'm not just a visionary; I am a doer. In the 90s, I edited an anthology called Growing Up Chicana/o which is still in print today and has been widely taught, including by UCI alum and educator Erin Gruwell, author of Freedom Writers. Erin recently invited me to her podcast. In her book, a student named Maria talks about the impact that Growing Up Chicana/o had on her life. As a Latina growing up in California, until Erin's class, Maria had not been taught literature that reflected her culture and community. Maria wrote about the scars of what it means when you grow up Latina and don't engage with literature by Latina/o authors. That is very powerful to know. I am proud my work impacts students as a work of literature where they can see stories about their community and see themselves reflected in works of art.
I'm also very proud of my contribution to Arizona State University as director of the School of Film, Dance and Theater, working with faculty to grow the film program to launch as a named film school.  The Sidney Poitier New American Film School is both a legacy and an impact project. Arizona State University acquired the Herald Examiner building in downtown Los Angeles to serve as a satellite facility for the film school and has hired Alex Rivera and Christina Ibarra to run their Latino filmmakers lab. To see the continued evolution of the work is extraordinary.
The current impact project I'm most proud of is my appointment as Dean of the Claire Trevor School of the Arts. I'm incredibly excited about the path ahead and what I can see building together with faculty, campus, and community as our goals and vision evolve and then manifest. I love learning about the landscape and sowing seeds together and then the process of seeing not only what will emerge but also how it will feed and fuel. The recent welcome reception was so inspirational, because it demonstrated the promise of what we will all be able to do collectively and together. I am very excited about what's to come.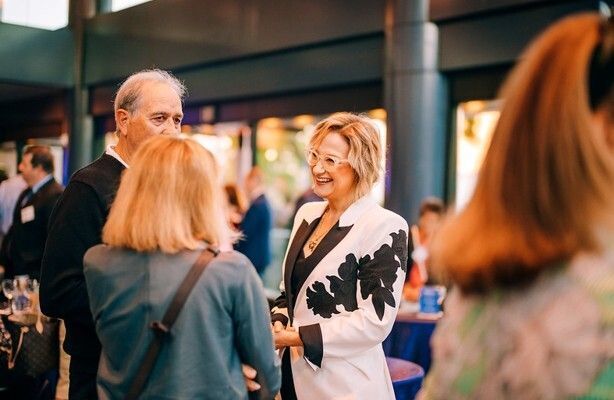 Is there an event in the Barclay's 2022-23 season that you are most looking forward to?
I have to say, I am so inspired and excited about your ensemble-in-residence, Trio Barclay. Trio Barclay is led by Pacific Symphony concertmaster Dennis Kim, a Clare Trevor School of the Arts violin professor. It is important our students see what can be built from people they look up to.
I love everything I see on the Barclay stage because it embraces the diversity of programming and stretches the audience's engagement with the arts, specifically the Global View series. Jerry Mandel has shared his vision with me that the programming should be expansive because of the diverse community here in Irvine. It gives a variety of points of entry and exploration and it is connected to the specificity of building a community. It also provides an environment where, if someone were to attend anything that the Barclay offers, they can be confident it is going to be stellar. This is what makes me so proud to be a member of the Barclay's board of directors, that I'm part of this vision. You can see from what I have shared about my own career, we are in alignment with our core values and vision, which makes me feel so honored and proud to be part of this leadership.

Please click here to return to the November 2022 Newsletter Table of Contents.