At last! The Barclay is on track to welcome live audiences back for our 2021-22 season – on time. For this, we owe a great debt of gratitude to our fearless Board of Directors. Under their leadership and commitment to the arts in our community, we have been able to successfully navigate a year of everchanging variables and now stand ready to launch the theater into a bright and reimagined future.
Our board members are dedicated individuals whose whole-hearted service to the Barclay continues to inspire us in our mission to transform lives through the performing arts. Today, we'd like to introduce to you one of these fantastic people, our Board Treasurer, Gary Fabian.
Before he joined our board in September 2019, Gary and his wife, Deb Solon, were already longtime patrons of the Barclay. Looking for a way to give back – and after a conversation with his neighbor and Barclay President Jerry Mandel – Gary felt that serving on our board would be a meaningful way to contribute to the community.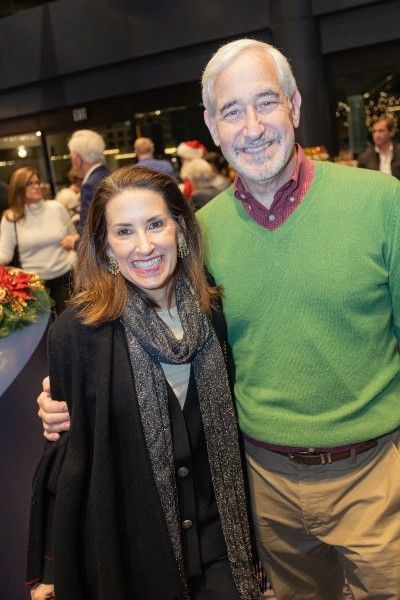 We chatted with Gary about his experience with all things Barclay and are excited to share some of his responses with you today:
Q: Why do you feel the Barclay is important to the community?
A: Because of the support of the City of Irvine and UCI, it is a resource that is able to serve many different parts of the community.
Q: What makes the Barclay unique?
A: The intimate size of the theater and the wide variety of programming provide an experience that you can't really get at any other theater in Orange County.
Q: What is your favorite part of being on the Barclay board?
A: Getting to know the wonderful, highly talented Barclay staff!
Q: Do you have a fun Barclay story to share or a favorite memory?
A: I love the excitement of seeing an artist I have never seen live before and being blown away by their performance – it happens pretty often!
Q: Favorite Barclay show or event you've attended?
A: Most recently, seeing Chick Corea in 2019.
Q: Favorite artist or genre at the Barclay?
A: My wife is a huge dance fan, so we try to attend as many dance performances as we can.
Q: What are you looking forward to when the Barclay reopens?
A: Just seeing great live theater in person with other people!
Q: What else do you do for fun?
A: We love theater of all kinds and appreciate the wide variety that you can experience at the Barclay and elsewhere in Orange County.  
Q: Is there anything else you'd like us to know about you?
A: I'm a big baseball fan, and my goal is to visit every Major League Baseball park.
Thank you, Gary, for sharing a bit about yourself with us and for your tireless work for the Barclay and the community we serve!
Through the enthusiastic commitment of board members like Gary, the Barclay has forged on through a challenging year and will continue to grow and thrive for many seasons to come. We are honored and deeply grateful to have Gary on our Board of Directors.
Please click here to return to the May 2021 Newsletter Table of Contents.