In the Spotlight: Dr. Stephen Rochford
For many close friends of Irvine Barclay Theatre, their Barclay story began when the theater opened over 30 years ago. This is certainly true for Dr. Stephen Rochford, a longtime patron and supporter whose connection with the Barclay began in 1990 and has lasted throughout his 27-year tenure as director of the Instrumental Music Area (IMA) at Irvine Valley College (IVC).
We recently had the pleasure of catching up with Steve to learn more about his history with IVC and the Barclay: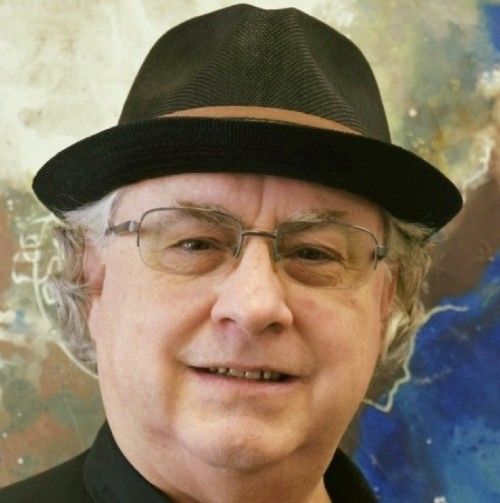 Irvine Barclay Theatre: How were you first introduced to the Barclay?
Steve: I was first introduced to the Barclay in September 1990 as a brand-new faculty member at Irvine Valley College (IVC). Then-Mayor of Irvine, Sally Ann Sheridan, gave a tour of the theater to a group of us from IVC. This was prior to the theater's actual opening. Shortly thereafter, I began scheduling concerts of the IVC Wind Symphony at the Barclay and getting to know the staff in what was to become a fruitful and rewarding relationship.
For the first 17 years of my time at IVC, we had no on-campus performing arts center. Without the generous and always supportive friendship of the Barclay to IVC, our ability to present consistent concerts in a reliable and professional venue would have been severely hampered.
From December 1990 through October 2007, the Barclay was a welcoming partner to IVC Instrumental Music as we rented the theater three to four times per year. Over the years our Wind Symphony, Jazz Ensemble, and Orchestra each performed on the Barclay stage. I know intuitively and from comments made to me that the Barclay's prestige and position in the community helped us grow our program.
IBT: What is your favorite Barclay memory?
Steve: My memories are warm and very appreciative. I suppose with IVC it would have been our May 1998 Holocaust Remembrance concert.
On a lighter note, I recall receiving a phone call in the late 1990s from the Barclay's then-General Manager, Chris Burrill asking if we could use a 7' Steinway for our concert rather than a 9' Steinway. I confirmed that we could. Chris then told me the 9' Steinway was unavailable because legendary pianist Ivo Pogorelich would be practicing on it underneath the stage in the rehearsal room while we were onstage performing our concert. I asked if I could meet him, and Chris said something to the effect of, "Uhm, unlikely." I just chuckled and said "No worries."
IBT: What do you believe is the most important part of the Barclay experience for the community?
Steve: It is the variety and diversity that I most appreciate. The Barclay provides a broad selection of presentations, concerts, lectures, films, panel discussions, and community organization performances and opportunities.
The most noticeable recent development is the inclusion of the best jazz series in Orange County. I also look forward to what the collaboration between the Barclay and the Philharmonic Society of Orange County will bring to the community. The Barclay is really the only theater in the county that has such diverse types of interesting programming.
IBT: Thank you for naming two seats at the Barclay! Why did you choose to invest in our Jewel Box Seat Campaign?
Steve: The Barclay has been such a friend and partner to IVC Instrumental Music over the years. I am grateful and feel a kinship. I enjoy contributing, and it was my great pleasure to purchase and name two seats. I have done this at IVC as well and in the Libby Bowl for the Ojai Festival. Soon I plan to do this for my Alma Mater, Cal State Fullerton in Meng Hall.
I believe in supporting performing arts organizations as one can. Music, in particular, has provided me deep personal joy and created unexplainable meaning in my life, as well as life-long friendships, associations, and yes, a career. I wish I could give a lot more, in fact, I would like to win the lottery not so I could have a bigger house but so I could give a lot more to fund the arts, especially music!
IBT: What is the legacy you hope to leave through your generous support of the Barclay and the local performing arts community?
Steve: It has been a pleasure and point of pride to watch the Barclay grow in depth, diversity and stature and become such an integral and respected high-quality entity for the public to enjoy!
My goal in supporting the Barclay is simple. I hope that in some small way, my support helps to sustain the Barclay and its creativity into the future. I believe strongly in giving back. As a member of the IVC Foundation Board of Governors and an alumnus of Cal State Fullerton, I contribute heavily to music programs and scholarships at both institutions, to the Rochford Family Scholarship for Instrumental Music at Buena Park High School (I was in the class of 1976) and finally, to the Martin Rochford Scholarship named after my father at the Pacific Crest Youth Arts Organization.
People give primarily because they have a connection or nexus with something. I give because of what music has been and has done for me in my life.
Steve, thank you for sharing your story with us and for your partnership with the Barclay through the Irvine Valley College Instrumental Music program. Your trust and support allow the Barclay to continue to be an intimate home for many other organizations in our community that foster performing arts creation, innovation, and education in Orange County.
Please click here to return to the March 2022 Newsletter Table of Contents.