National Choreographers Initiative: Fostering Artistic Exploration and Innovation
National Choreographers Initiative (NCI) is at the forefront of nurturing choreographic talent and fostering artistic exploration in the world of dance. With their unwavering commitment to supporting choreographers, NCI has become a cornerstone of creativity and innovation in the dance community.
Founded by Artistic Director Molly Lynch in 2004, the project provides a unique and invaluable platform for emerging and established choreographers to push the boundaries of their artistry. Each summer, Molly Lynch invites four choreographers, as well as 16 professional dancers from ballet companies across the country, to participate in a three-week residency in Irvine.
Over the years, National Choreographers Initiative has developed into a Southern California project with national influence. Many of the pieces begun here have gone on to be performed elsewhere in the U.S. and abroad. The project culminates in a public performance on Sat. July 29, 2023 at 8pm that showcases the excitement of new creation. Audiences may join us live for the in-person showing at the Barclay or may opt to purchase the livestream option for viewing.
Throughout the residency, choreographers delve into their creative process, working tirelessly to bring their visions to life. They collaborate closely with a hand-picked ensemble of talented dancers, sharing ideas, experimenting with movements, and refining their choreographic language. This intimate and collaborative approach allows for a deep exploration of concepts, resulting in groundbreaking dance works that challenge and inspire.
Irvine Barclay Theatre was an obvious choice to house NCI. "It is a wonderful venue, especially for contemporary dance," says Lynch. "The Barclay has always had a commitment to presenting some of the most interesting contemporary dance, so it is a good match of goals and ideas."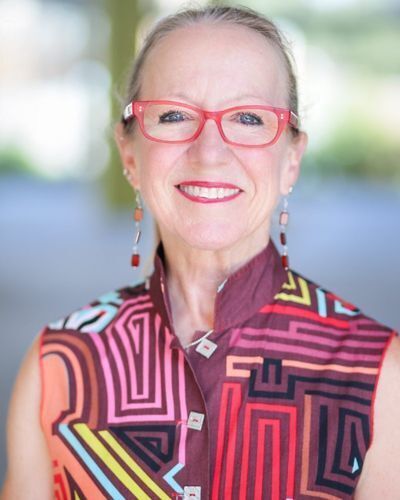 "National Choreographers Initiative is a unique collaboration. The choreographers have the ultimate freedom to create and experiment, and the non-commissioned and non-competitive setting encourages them to grow and further develop their artistic vision."
- Molly Lynch, Artistic Director of NC
Please click here to return to the June 2023 Newsletter Table of Contents.