MetaJAX Crypto Jazz Festival at the Barclay
July 7-10, 2022
---
Purchase tickets for all five events in the MetaJAX Crypto Jazz Festival and save 30%! 
MetaJAX, the home of Jazz in the Metaverse is proud to present its 2nd Annual CryptoJazz Festival featuring a lineup of exceptional jazz musicians. This year the Festival is expanding beyond its Campus JAX home venue in Newport Beach and hosting 5 world-class performances at Irvine Barclay Theatre. Exclusive after-parties with limited seating will also be held at the Campus JAX club on Thursday through Saturday nights following the Barclay performances.
---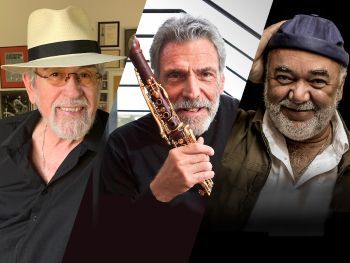 Eddie Daniels with the Roger Kellaway Trio
& Peter Erskine
Thurs. July 7, 2022 at 8pm
One of the truly great jazz clarinetists, Eddie Daniels makes the impossible look effortless. Benny Goodman, after first hearing Eddie, proclaimed Daniels was his "successor" as the leading jazz voice on the notoriously difficult instrument. Leonard Bernstein said Eddie is a "thoroughly well-bred demon" who "combines elegance with virtuosity."
For this MetaJAX performance Eddie is joined by Grammy Award winner, pianist, and composer Roger Kellaway and the versatile percussion master, Peter Erskine, best known for his tenure in the legendary jazz fusion groups Weather Report and Steps Ahead.
---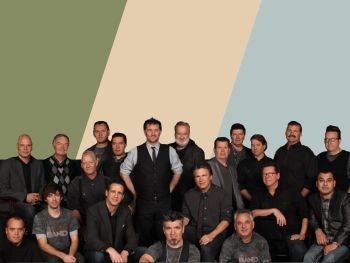 Gordon Goodwin's Big Phat Band with special guest, Eddie Daniels
Fri. July 8, 2022 at 8pm
Benny, Bach, Bernstein & Beyond (with a special tribute to Dave Grusin)
Gordon Goodwin's Big Phat Band is one of the most exciting large jazz ensembles on the planet, bringing jazz excellence to any musical style. Comprised of L.A.'s finest instrumental players, the Big Phat Band brings the big band tradition into the 21st century with a contemporary, highly-original sound featuring Goodwin's witty, intricate, and hard-swinging compositions in a veritable grab bag of styles: swing, Latin, blues, classical, rock and more.
---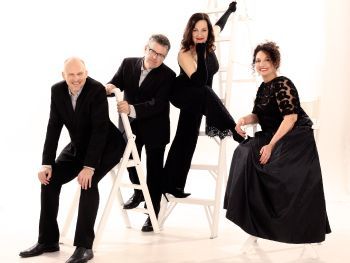 New York Voices – The Music of Brazil  
Sat. July 9, 2022 at 8pm
"New York Voices lives up to its reputation as the most exciting vocal ensemble in current jazz...to collect such quality voices in one group is rare enough, yet the real trick of New York Voices is how well they mesh..."
— Boston Herald
For their first ever MetaJAX performance, Grammy Award-winning jazz vocal ensemble, The New York Voices, perform The Music of Brazil, an evening of music written by the leading voices of Brazilian music past and present, including Antonio Carlos Jobim, Ivan Lins, Toninho Horta, and Luis Bonfa.
Joining them are a supporting cast of notable jazz stars, including : Alex Brown (piano), Kevin Axt (bass), Mark Walker (drums), Peter Sprague (guitar), and percussionist Tiki Pasillas.
---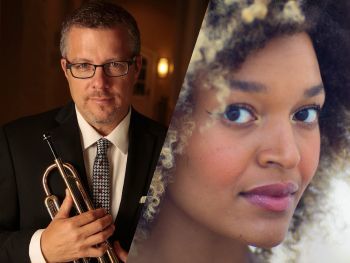 Tony Guerrero Group with guest vocalist Tawanda
Sun. July 10, 2022 at 2pm
Orange County native, Tony Guerrero, has established himself as a contemporary jazz flugelhornist, trumpeter, composer, and producer who has garnered critical success and a worldwide audience.
Tony tours the United States, and much of the world, as a headliner in major jazz festivals, concert halls, and clubs and enjoys commercial radio success with his own releases and through music he's written for other artists.
For this MetaJAX performance, Tony is joined by 2021 Sarah Vaughn International Vocal Jazz Competition winner, Tawanda.
---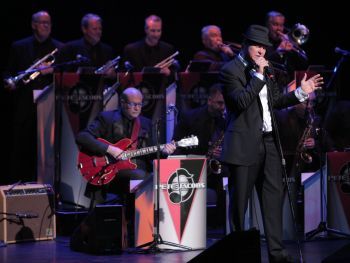 Matt Mauser's Big Band Experience
The Music of Sinatra and More
Sun. July 10, 2022 at 7pm
Step back in time and fly away with the musical essence of a man who continues to capture the hearts of millions – Frank Sinatra. Matt Mauser has entertained audiences for decades with his unique ability to put a modern twist on Sinatra's classic sound.  No mere imitator, Matt uses  his own Southern California style – and the finest jazz musicians in the area – to entertain and educate audiences about Ol' Blue Eyes' life in music. The Music of Sinatra and More is an entertaining journey of music highlights that will leave you wanting more!
Please click here to return to the June 2022 Newsletter Table of Contents.