In the Spotlight: Andrea Yorita - from UCI Dance to BalletX
We recently caught up with Andrea Yorita, who graduated from UC Irvine in 2012 as a Gillespie Scholar with a BFA in Dance Performance. Read our interview with her as she covers topics including her time at UCI, the many people who inspired her, and her love of dance.
Catch Andrea and BalletX when they make their Barclay appearance on Tuesday, January 24!
1. Please tell us about your background and what led you to dance.
There was a dance program at the Montessori school that my older sister and I went to. She started first and I couldn't wait. So when I turned three years old, I began in the same dance program led by Merle Sepel. After that I went to her studio, Academy of Dance, in Santa Ana, and trained in the R.A.D. syllabus under Merle Sepel, Rebecca Tsivkin, and Mignon Furman. I completed all the Vocational R.A.D. exams with distinction including the Solo Seal Award. In 2008, I was a finalist in the Genee International Ballet Competition in Toronto, Canada. After high school, I attended UC Irvine where I graduated with a BFA in Dance Performance in 2012.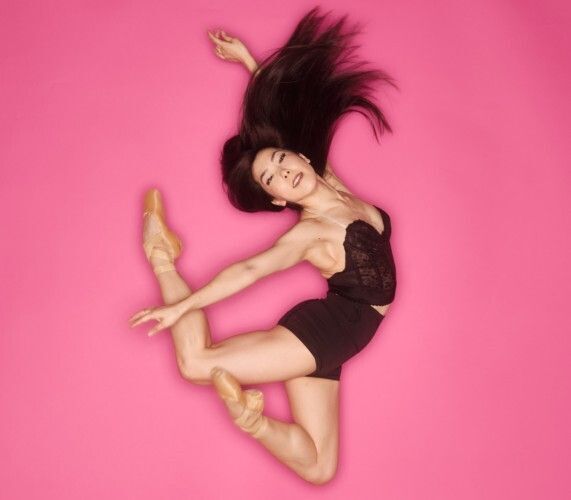 2. Your journey from UCI Dance major to professional dancer for a prestigious company is remarkable and inspirational. Was there a pivotal moment in your career that helped shape who you are today?
I don't know if I can point to one pivotal moment that shaped me. I think each step I took led me here and had I not taken these exact steps I would have ended up in a different place. I am very grateful for each chapter in my life, the good and the bad, and those who supported me throughout those chapters. I suppose it is the army of people in each chapter of my life that have helped shape who I am today.
3.  As a UCI student, tell us about your favorite performance and if you ever had the opportunity to perform at Irvine Barclay Theatre.
It's hard for me to pick just one performance. At UCI, I was so lucky to have been exposed to a large range of styles from classical ballet to modern to jazz (I was even picked for a hip-hop piece once!). I think my most memorable would be my last Etude Ensemble show my senior year where I got to perform Donald McKayle's Dinks Blues. It just felt like the perfect way to end my time at UCI. 
And I did perform at Irvine Barclay Theatre! During my freshman year, I participated in the faculty program that was held there and was picked to be in Molly Lynch's piece. I remember being so nervous to be dancing in her piece with dancers who were older than me.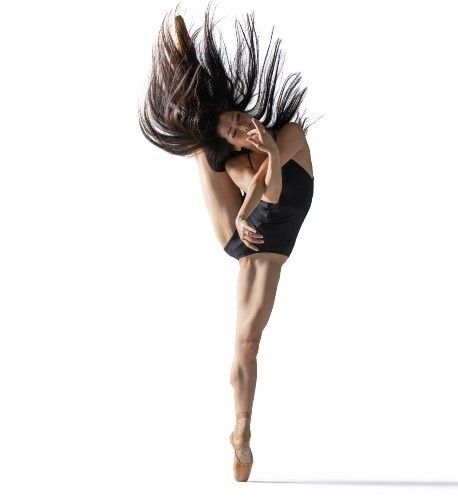 4. Tell us more about what it's like to perform in a contemporary dance company, your experience with touring, etc.
At BalletX, we perform a lot of new works and are constantly shifting to different movement styles. I think being in a contemporary company like BalletX allows all doors to be open to choreographers and dancers to explore different ways of moving. We just had a show in Philadelphia, where we are based, where I danced in flat ballet shoes, then switched to pointe shoes, then sneakers. I love that I never know what may be coming my way every time a new process starts with a choreographer; it keeps life exciting and interesting. I also love that all of the dancers come from different backgrounds. Everyone has a different journey that led us here, and I find it so cool to see how each dancer interprets the different movement styles. 
Touring is fun!  We all get to explore places together as a company — make memories in places I would never normally go to. It is also super fun performing in different venues. I learn and experience different things about the pieces we do in different atmospheres.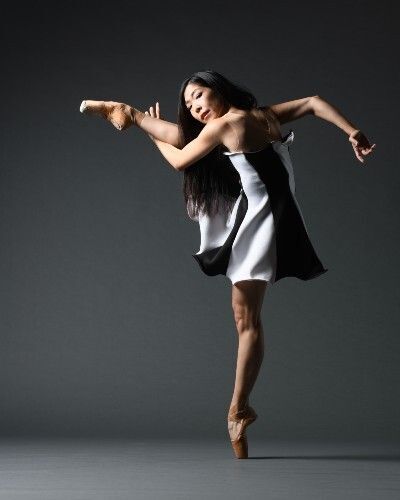 5. Who has been an important influence or inspiration to you as a performer?
I would say that I receive a lot of inspiration from the dancers I have danced with, both past and present. I'm influenced by the way everyone moves and interprets pieces in ways I'd never think of. It helps open my mind to seeing dance from different angles. 
I have been influenced and inspired by many choreographers as well — particularly choreographers I have been so lucky to have gotten to know and work with more than once. Matthew Neenan has influenced me as an artist. He has allowed me to grow and find myself through his work. I feel very seen and heard as an individual when I work with him. Jodie Gates has definitely also been a great influence on me as a dancer. She opened my eyes to the world of contemporary ballet and really took me under her wing at UCI to help me get the job at BalletX. Donald McKayle has influenced me a lot as an artist. Working with him at UCI is something I reflect back on frequently. 
Lastly, but definitely not least, is my wonderful support system. My family, my husband, Merle Sepel, and Mignon Furman are huge  influences and inspiration because without their support, I would not be able to feel the freedom to fly. They are my safety net, and I know that should I ever "fail," they will always be there for me. That inspires me to continue to push myself and explore my love for dance.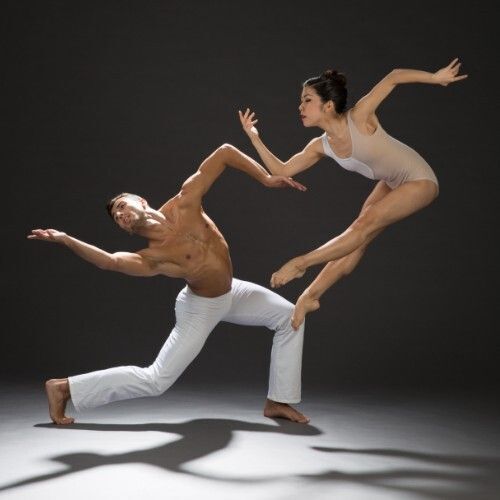 6. Do you have any special memories from your years in training?
I have a ton of special memories from my years in training with my teachers, Merle Sepel and Rebecca Tsivkin. They helped to shape me and saw me through my awkward teenage years.
7. Do you have a favorite role to perform?
There have been so many fun ones… but I definitely have some favorite ballets I have performed with BalletX off the top of my head. The Last Glass by Matthew Neenan, Beautiful Decay by Nicolo Fonte, Sunset, o639 Hours by Matthew Neenan, Honey by Jamar Roberts.
8. What do you like to do when you're not dancing?
I love spending time with my husband, Zachary Kapeluck, and our dog, Kaia Potato. I also love drawing and exploring other sides of my creativity.

9. Do you have any special words of wisdom or helpful hints to share with aspiring dancers?
I suppose something I am learning for myself is to try and stay grounded, stay open and to have my own thoughts and opinions. Not being afraid to try new things and experiencing "life moments," all contribute to you as an artist and dancer. Sometimes I think that as dancers, we are constantly trying to modify ourselves to please someone else, so there could be a tendency to always look to others for validation, and that can get difficult. I have been learning to try and accept myself for who I am and be comfortable in my own skin because that comfort allows more room for growth. There is a great Margot Fonteyn quote: "Take your work seriously but never yourself." I love that. It's good to be able to laugh at yourself.

Please click here to return to the January 2023 Newsletter Table of Contents.