In the Spotlight: Haskell & White LLP
Irvine Barclay Theatre is proud to have longstanding partnerships with local businesses that share our commitment to community service through the performing arts. Recently, we spoke with longtime performance sponsors, Haskell & White LLP, a CPA firm serving Orange County and San Diego. As a local Southern California firm, Haskell & White prioritizes maintaining a close connection to the communities that have helped foster their success.
Last October, Haskell & White sponsored a performance at the Barclay by Grammy-winning contemporary jazz saxophonist, Eric Marienthal. We are grateful for their generous support for this performance and so many others over the years!
Irvine Barclay Theatre: The Barclay's relationship with Haskell & White began over two decades ago in 2000, when H&W were first contracted as auditors! How did H&W make the decision to begin supporting the Barclay as annual performance sponsors?
Haskell & White: That certainly was a long time ago. One of our Founders, Dave White, had a passion and appreciation for the arts. Dave also believed that a growing Orange County would benefit economically, and from a quality-of-life perspective, from a thriving arts community. As a result, sponsoring performances at the Barclay was a way to promote this belief while also leading by example. From a purely business perspective, the Firm has always appreciated the attention that comes with being a corporate sponsor and the community visibility that it provides.
We look forward each year to choosing our performance to sponsor, and there is such a variety of performances at the Barclay. Our team has loved the jazz performances throughout the years, and when the Preservation Hall Jazz Band came to town in 2010, we were excited to sponsor that performance. Attending one of their performances brought a little bit of New Orleans to Orange County. We enjoyed it so much that we sponsored their performance again in 2012. A favorite memory is dancing in the aisles to "When the Saints Go Marching In." We have also sponsored performances from the Barclay's Hawaiian Series and those performances were super fun too; it was like being at a big family party!
IBT: What do you feel makes the Barclay unique as a performing arts venue in Orange County?
H&W: We love supporting an organization that provides a top-notch venue so that all of Orange County can experience such an amazing variety of performances. Every person in Orange County could find a show of interest to them at the Barclay at a reasonable cost. While Orange County has many outstanding arts venues, and many talented performers, it's difficult to think of another organization that offers the diversity in programming of the Barclay.
IBT: Haskell & White supports several other local arts organizations in addition to the Barclay. Managing Partner Rick Smetanka even serves as board chairman for ArtsOC. Has Rick's own background in the arts shaped H&W's involvement in the arts community?
H&W: Unfortunately, Rick's background in the arts started and ended with the clarinet in seventh grade. However, as his parents did with him, Rick always encouraged his three daughters to explore the arts and he has seen first-hand how the arts have positively contributed to their growing up into well-rounded young women. As an employer, Rick believes that arts and arts education can help foster and develop creativity and innovation in our workforce – traits in high demand not only at Haskell & White, but also at many businesses. As a business owner, Rick thinks that a vibrant and exciting arts community can help Orange County attract new businesses, while helping to retain our many great existing businesses.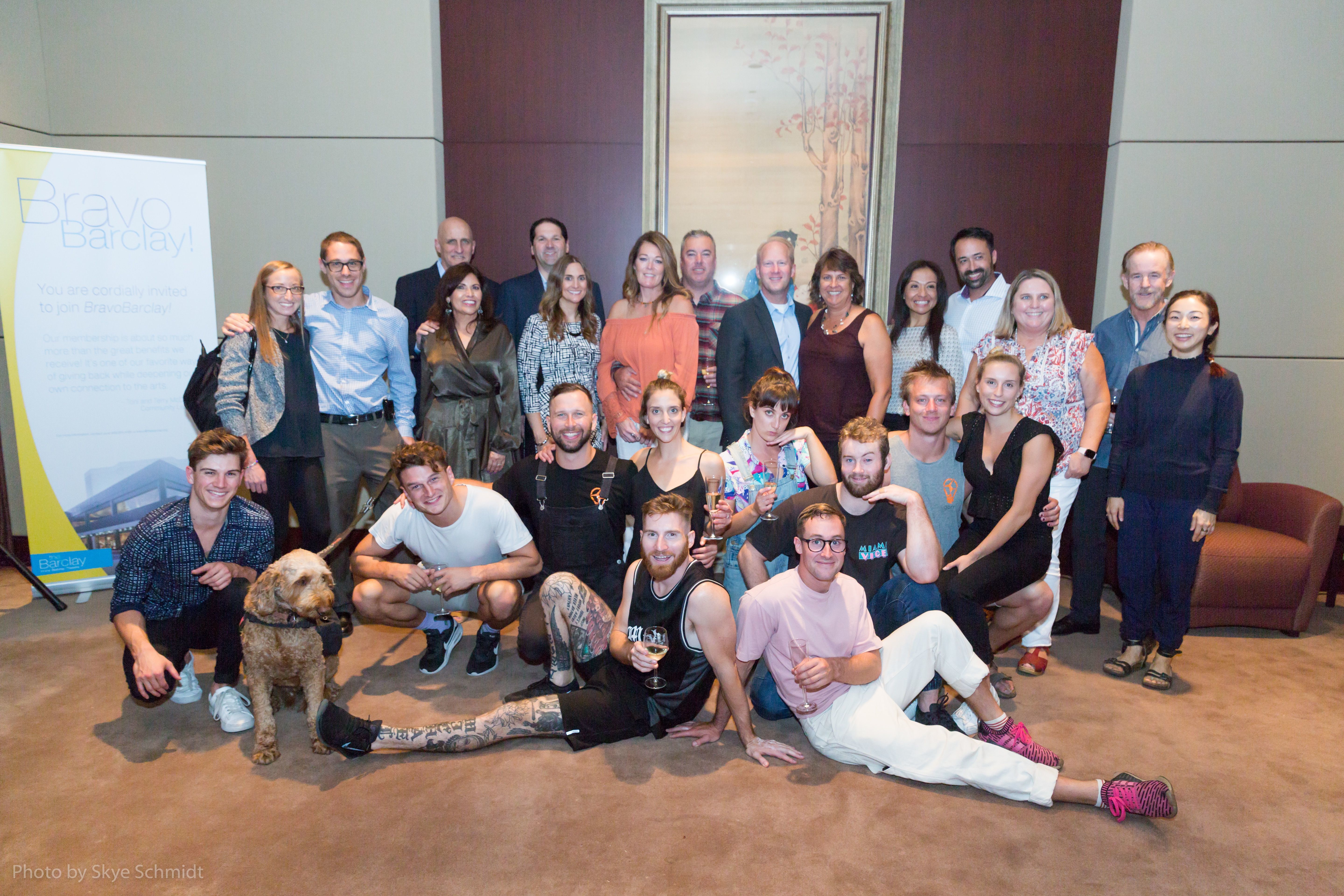 IBT: Haskell & White has such a strong company culture built around community service. What is the legacy Haskell & White hopes to leave through this generous work?
H&W: The commitment to our community initially began with our Founders, who created five core operating values to guide the Firm. The second generation of partners has continued – and expanded – this legacy by supporting a growing number of nonprofits, serving on nonprofit boards, and increasing volunteer opportunities for young professionals. We strive to be an excellent role model that inspires business leaders and our younger professionals to become involved and support causes they believe in and improve our community. In doing so, we build a company culture that is bigger than one person and aims to create connection and understanding of each other and how we all can contribute to a stronger community. We believe that if more businesses actively supported the nonprofit community, there wouldn't be a problem that we couldn't solve together.
IBT: Is there anything else you'd like to share with the Barclay community?
H&W: While the nonprofit community recognizes our expertise in auditing, financial and tax reporting, and business advisory, your readers might not know that our Firm also has recognized expertise and significant experience in other prominent Orange County segments such as real estate, life sciences (medical device/biotech/pharma) and publicly-traded companies. Furthermore, we regularly assist private equity firms with financial due diligence on M&A transactions, advise private companies on investment transactions (including IPO readiness) and perform internal control assessments.

Thank you, Rick, and the entire Haskell & White team, for your commitment to the Barclay and the performing arts in our community. We value your continued support and look forward to enjoying performances with you at the Barclay for many seasons to come!
Please click here to return to the January 2022 Newsletter Table of Contents.