1,300 Students to Attend the "Concerts for Fifth Grade" at Irvine Barclay Theatre
The Philharmonic Society of Orange County and Orange County Youth Symphony (OCYS) will present the Concerts for Fifth Grade on February 28, 2023, at Irvine Barclay Theatre. For more than five decades, the Philharmonic Society has provided fifth grade students from across Orange County the opportunity to see a live orchestra as part of its Youth Music Education Programs.
And for many students, this is their first time attending a concert and hearing classical music. "The energy is palpable when you watch these students enjoy the concert," according to Jennifer Niedringhaus, Philharmonic Society's Education and Engagement Operations Manager. "They drum and dance in their seats to the music and erupt in enthusiastic applause at the end of each piece."
Stanford Elementary teacher, Stacey Martin, reflects on previous concert years: "It was great to see how an orchestra comes together. The students were able to see high school students who started playing as fifth graders [and are] still performing."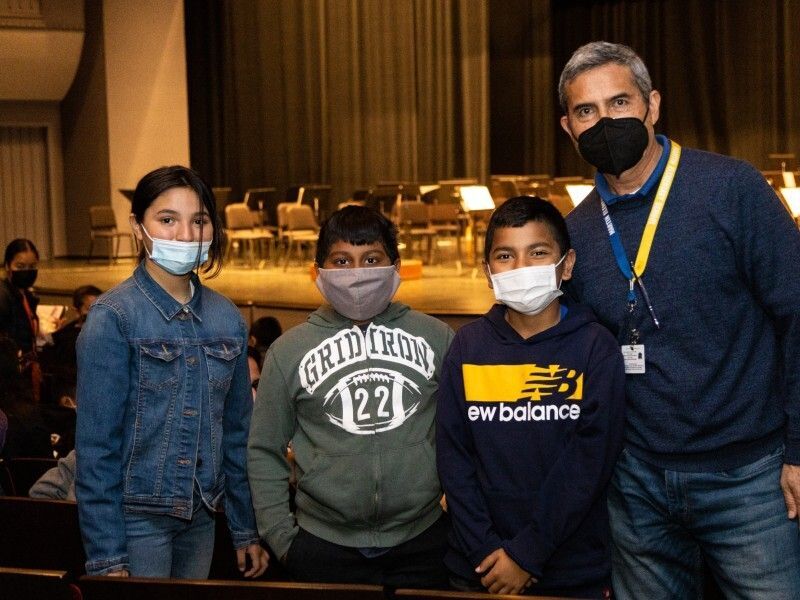 And for the Orange County Youth Symphony musicians, this event, in turn, also serves as a highlight of the season. Many OCYS members were once in the audience for the Concerts for Fifth Grade, and now have the opportunity to inspire the next generation of musicians. Emily Davies, the 2021-22 OCYS oboist, explains, "I love playing for any audience, but especially younger audiences, because I want to encourage them to love music just as much as I do."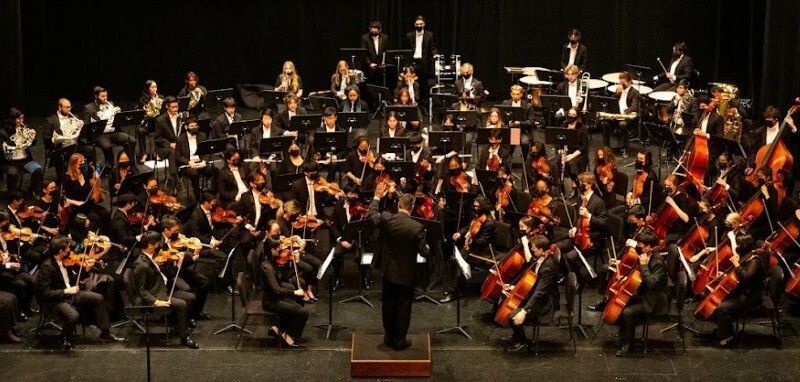 A Snapshot of the Event
Throughout the morning, more than 1,300 students from 23 different schools will travel to Irvine Barclay Theatre for two concerts, guided by members of the Committees of the Philharmonic Society, an extensive network of volunteers whose support and participation are essential in presenting this event each year. In a performance narrated by Dr. Kristi Brown-Montesano, students will be led on a musical journey surrounding the theme of the hero's journey and featuring selections from Copland's An Outdoor Overture, "Montagues and Capulets" from Prokofiev's Romeo and Juliet, Elgar's "Nimrod" from Enigma Variations, and Weber's Clarinet Concerto. The concert will make a thunderous conclusion with the theme from The Avengers.

"Each year, these concerts serve as a way to build an appreciation and interest in music for the youth in our Orange County community," Philharmonic Society President and Artistic Director Tommy Phillips remarks. "And we're incredibly grateful to share this experience with our partner and a staple of the community, Irvine Barclay Theatre, who provided this space for students to engage in such a significant and memorable opportunity."
Please click here to return to the February 2023 Newsletter Table of Contents.