Lyric Opera of Orange County Presents Roméo et Juliette
Lyric Opera of Orange County (LOOC) makes its Irvine Barclay Theatre debut with your favorite star-crossed lovers in Roméo et Juliette. Fall in love all over again when LOOC gives the greatest story ever told a classic Hollywood makeover.
Named "Emerging Arts Organization of the Year" by Arts OC, Irvine-based Lyric Opera of Orange County has grown with incredible speed. The Founder and Artistic Director, Diana Farrell, has been hailed as an "OC Visionary" by the Los Angeles Times and was named a "Woman Making a Difference in OC" by the OC Supervisors Office in 2022.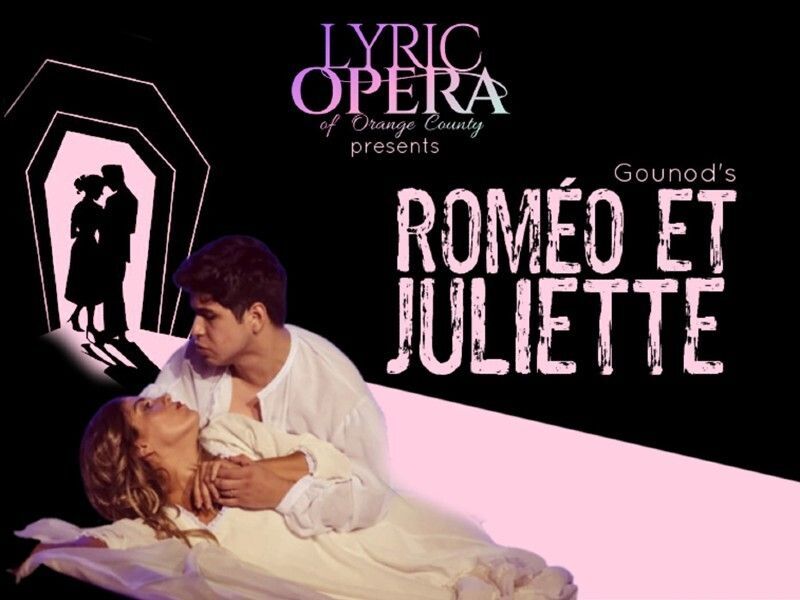 Production Poster featuring leading singers Xavier Prado and Camila Lima as Roméo et Juliette, directed by Diana Farrell. Photo by Ken Jacques for Pacific Lyric Association, 2019.
Farrell shared, "LOOC is thrilled to be making our Irvine Barclay Theatre debut with an abridged production of Charles Gounod's Roméo et Juliette. It's the perfect opportunity to take a well-known story with beloved music and present it in our signature format, which really provides the audience with an intimate and relatable look at the characters and their story…I love how just a few unexpected changes to what you think an opera will be can truly surprise and enchant today's modern audience."
At the heart of Roméo et Juliette is the timeless story of love and tragedy; a tale that has been retold for centuries. Lyric Opera brings a fresh perspective by setting the beloved story against a 1940's film noir style, allowing the characters to take on a new dimension for modern audiences to enjoy. "One of the hallmarks of film noir is that there is no delusion that things will have a happy ending;" explains Farrell. "What makes it so powerful is that the audience dares to hope for one."

Concept art for Lyric Opera OC's film noir-inspired Roméo et Juliette.
Lyric Opera of Orange County's mission is to engage with a modern and diverse audience by offering meaningful musical experiences that honor the operatic repertoire and present timely showcases of this traditional art form. Michael O'Halloran, LOOC's director of education, puts it simply in the company's community engagement program, "Opera 101: 900 years of music in 90 minutes":
"There was no such thing as a Netflix-binge hundreds of years ago, so when you went to the opera, it was a big—and long—evening of entertainment! Our audiences consume music and media differently, and that's totally expected. We spend a lot of time analyzing the story and the music, and cut down these epic 3 or 4-hour operas to approximately 90 minutes. We feel like this preserves the elements we love so much, but removes at least one perceived barrier for new audiences." Patrons can follow along the storyline alongside the singers, as LOOC displays synchronized supertitles (lyric translations) in both English and Spanish.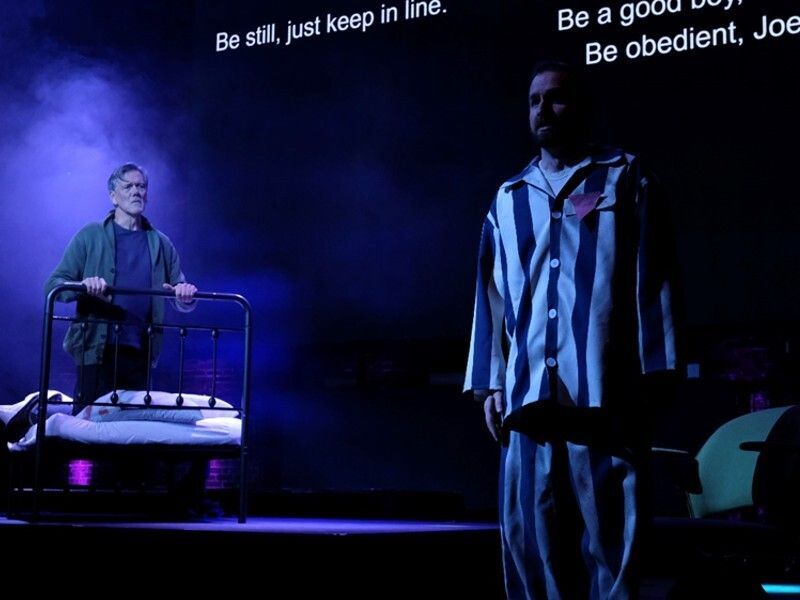 Image by Madi Nguyen from Lyric Opera OC's production of Two Remain, 2023.
Lyric Opera also prides itself in being a partner to Orange County's arts programs and aspiring professionals. "We like to collaborate with other organizations as often as possible," says Farrell. "Opera is powerful because it combines so many forms of storytelling and that makes magic happen." This belief is evident in their upcoming production of Roméo et Juliette, where they will feature local students, ages 7-18, as actors and dancers. This is a remarkable opportunity for these young artists to showcase their talents and gain valuable experience in the Barclay's professional theater environment.
In short, Farrell feels that "Opera is powerful because it combines so many forms of storytelling, and that makes magic happen."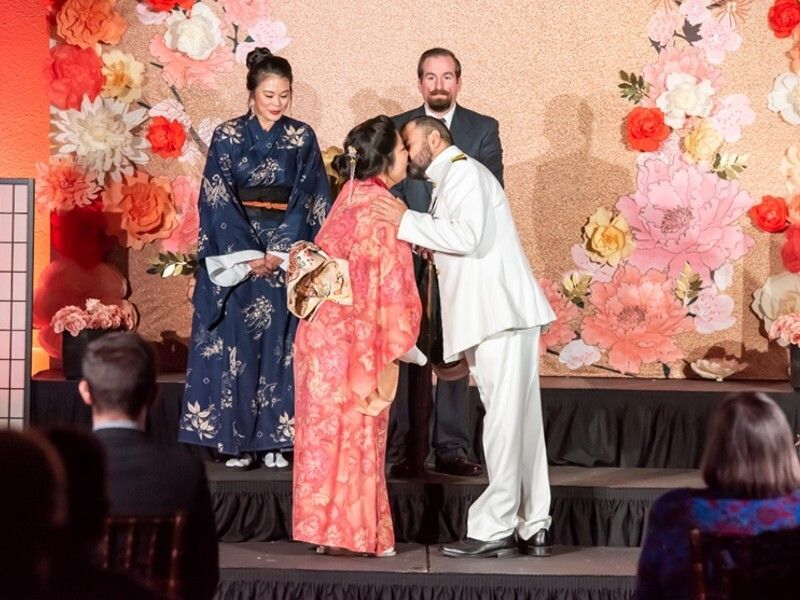 Image by Doug Gifford from Lyric Opera of Orange County's production of Madama Butterfly, 2021.
Please click here to return to the February 2023 Newsletter Table of Contents.