In the Spotlight: Michele and Irwin Walot
We recently had a chance to catch up with Michele and Irwin Walot— donors and longtime patrons of Irvine Barclay Theatre—about their love for the performing arts and the Barclay.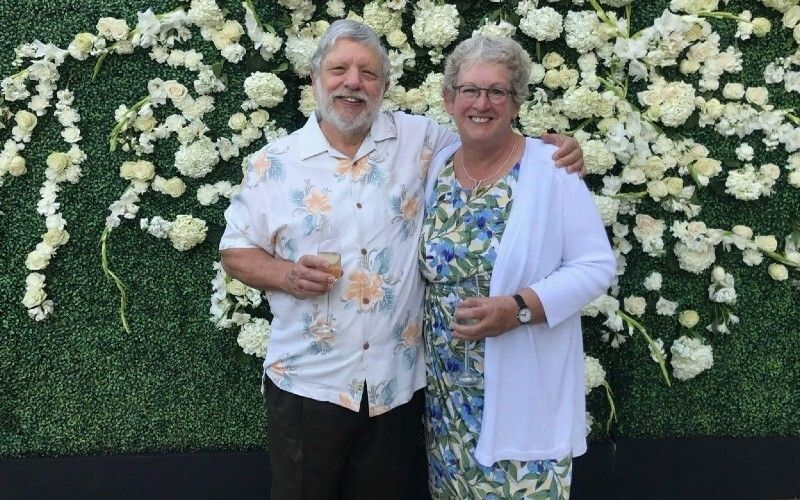 Irwin (Irv) and Michele Walot
Michele and Irwin Walot live in University Hills on the campus of UC Irvine. They have, quite literally, been Irvine Barclay Theatre's neighbors for most of the 42 years they have lived here!
The Barclay has been a source of both excitement and entertainment for Michele and her husband, Irv. While they have particularly enjoyed our Broadway and Cabaret offerings, they have experienced an extraordinarily wide array of truly wonderful performances over the years.
The Walots have loved attending performances as varied as Chinese opera, global music, dance, and National Geographic lectures on subjects ranging from health and culture to science! They also describe the performances of top British talent in our National Theatre Live screenings as "marvelous," enabling them to see theater that is not available locally.
While Michele and Irv have enjoyed many programs, a few stand out. They can recall a phenomenal performance with Béla Fleck and Edgar Meyers in 2005, Steep Canyon Rangers (who return to the Barclay on March 30), and Asleep at the Wheel in 2019. They describe John Lithgow as an "amazing raconteur," and note that he will be appearing at the Barclay next season!
The Walots particularly appreciate that the events at the Barclay, offering a broad spectrum of the performing arts, from drama to family programming, occur in a theater that is ample, but not cavernous. The theater is spacious, but retains an intimate quality.
As dedicated patrons and neighbors of the Barclay, they love that the theater has been such an integral part of the UCI community and has been committed to bringing the best of the performing arts to their doorstep.
"With over 42 years spent living in University Hills, it was only natural for us to donate to the Barclay in order to help support the theater that has given us so many wonderful experiences," said Michele.
"The Barclay is not just a place for adults to enjoy live entertainment; it also offers family-friendly programs that aim to introduce children to the magic of the performing arts. This makes it a wonderful place for families to come together and create memories that will last a lifetime."
Michele continues, "Irv and I would like to extend our thanks to Irvine Barclay Theatre for all that it provides to our community. We have enjoyed being a part of the Barclay's rich history and look forward to many more years of wonderful experiences."
Michele and Irv, we would like to extend our thanks to you for your loyalty as audience members and for your contributions in support of our efforts to broaden the scope, availability and appreciation of the performing arts in Orange County. See you at another show, soon!
Please click here to return to the February 2023 Newsletter Table of Contents.