Accompanied by a six-piece jazz band, Isaac Mizrahi's cabaret evening at the Barclay includes an eclectic array of standards and pop songs, from Stephen Sondheim to Blondie and Cole Porter to Madonna. Get to know this media icon and fashion legend.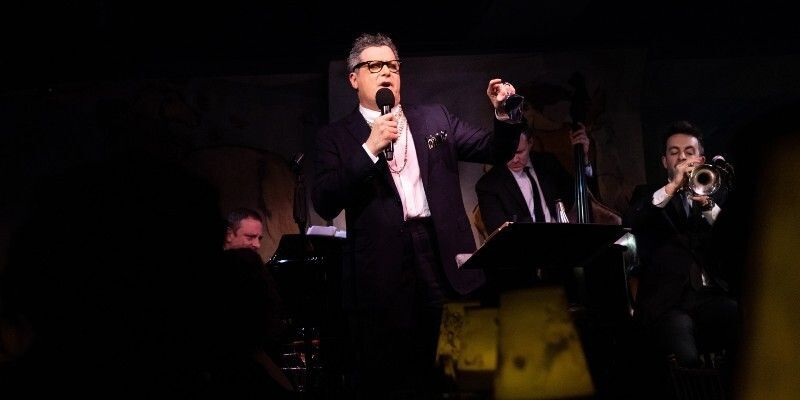 Isaac Mizrahi has worked extensively in the entertainment industry as a performer, host, writer, designer and producer for over 30 years. He was most recently seen as Amos Hart in the Broadway production of CHICAGO and has an annual residency at Café Carlyle in New York City. Isaac has also performed at various venues across the country such as Joe's Pub, The Regency Ballroom, and several City Winery locations nationwide. The New York Times noted, "he qualifies as a founding father of a genre that fuses performance art, music and stand-up comedy."
He is the subject and co-creator of Unzipped, a documentary following the making of his fall 1994 collection which received an award at the Sundance Film Festival. He hosted his own television talk show, The Isaac Mizrahi Show, for seven years, has written three books, and has made countless appearances in movies and on television. He served as a judge on Project Runway: All-Stars for the series' entire seven-season run.
Mizrahi has directed productions of A Little Night Music and The Magic Flute for the Opera Theatre of St. Louis. Annually, he directs and narrates his production of the children's classic Peter and The Wolf at The Guggenheim Museum in New York.
Mizrahi has his own production company, Isaac Mizrahi Entertainment, under which he has several projects in development in television, theater and literature. His New York Times nest-selling memoir, I.M., was published in February 2019.
For more information, visit HelloIsaac.com.
Read
"Vocally, Mr. Mizrahi belongs to a brassy show business tradition running from Ethel Merman to Harvey Fierstein, and including Liza Minnelli…"— The New York Times
Isaac Mizrahi On Reopening the Café Carlyle and Becoming a Full-Time Entertainer. Read Here.
Photos: First Look at Isaac Mizrahi as Amos Hart in CHICAGO. See Here
Isaac celebrates the 25th anniversary of the documentary Unzipped with Vogue magazine. Check it out here. 
Designer Isaac Mizrahi on learning to love how he looks at 61. Read Here.
Isaac Mizrahi on getting introspective for his dishy, intimate memoir. Read Here.
Watch & Listen
Isaac Shares His Recipe For One Of His Favorite Desserts – Petit Fours!
Please click here to return to the February 2023 Newsletter Table of Contents.