In the Spotlight: Chuck and Janet Henze
"The Barclay is a place we belong – a community we share." To Premier Patron Society members Chuck and Janet Henze, Irvine Barclay Theatre is much more than a venue to see entertaining performances; it's a place that holds years of fond memories and unforgettable experiences.
"I don't even remember the first performance I saw at the Barclay, just that it was way back when the theater was brand new, around 1991. I don't even remember how I heard about it!" laughs Chuck. A few years later, when he and Janet met, Chuck introduced her to the Barclay, and it soon became one of their go-to date night destinations.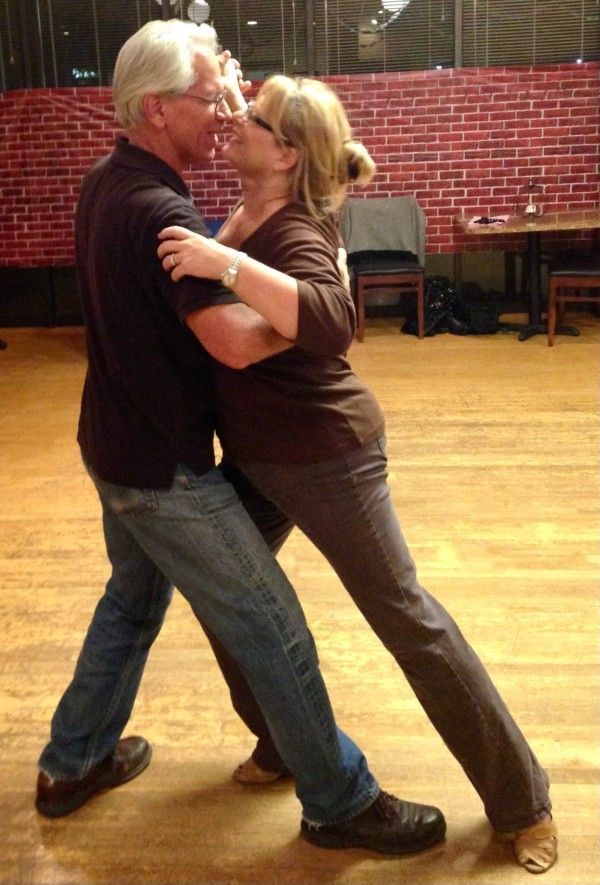 "For me, it started with the Hawaiian Music Masters Series," recalls Janet. "We love Hawaiian music and culture, so we make the circuit when Hawaiian musicians come to town: Whittier, Cerritos, and, of course, Irvine! We have dinner at Tender Greens then walk over the bridge to the theater. And we don't have to leave our dog alone at home too long!"
The Henzes also frequently invite friends to Hawaiian performances at the Barclay and have had the opportunity to see a friend's stepdaughter dance in Festival Ballet Theatre's annual run of The Nutcracker. One of Janet's favorite memories, however, is when she brought her mother to see a swing band many years ago, shortly before she passed:
"They played all the old favorites that my mom used to dance to. I grew up with [swing music] because my mother loved that genre, and we'd always watch movies from the '40's. At the concert that night, veterans were asked to stand up to be acknowledged. These were World War II guys. And you know…that was my dad. My dad was in the war. He'd passed away a couple years earlier, and it was so sad that he wasn't there to be honored; but wow, my mother was so happy to be in that environment. It was just great."
Janet, who was a dancer in college and comes from an artistic family, has a special appreciation for live performance. When Chuck and Janet attended The Fabulous Thunderbirds' Barclay concert last month, Janet found herself unexpectedly moved to tears by the band's harmonica player. "I'll never forget it. You see someone like that – their talent and artistry – and it's like their body, spirt, and mind come together through the instrument. To me that's the art, that's genius. I appreciate that no matter what genre it is."
Experiencing moments like these is part of the reason the Henzes support the performing arts, especially at a local and intimate venue like the Barclay. Over the years, Chuck and Janet have also developed a sense of community at the Barclay, enjoying performances with friends, supporting loved ones on stage, and connecting with the Barclay staff and volunteers. Janet reflects, "The quality of the performers is outstanding, but another thing is the connection and community here. I've never been connected with a theater like this. The staff knows you and notices when you're there or not."
Chuck shares, "For me, it's 'let's keep it going.' I don't look at it from any kind of name recognition. Legacy is not something I think about. If I can afford to do it, I'm going to put the money out there so that live performance keeps going."

Chuck and Janet, your generosity and commitment are why the Barclay continues to be a cherished place for our community to celebrate life through the performing arts. Thank you very much for sharing some of your favorite Barclay stories with us and for your support over the years!
Please click here to return to the February 2022 Newsletter Table of Contents.