In the Spotlight: Jack and Joy Kayajanian
For Premier Patron Society members, Jack and Joy Kayajanian, Irvine Barclay Theatre is not only a favorite venue to experience outstanding performances, but a place to deepen friendships and connect with community.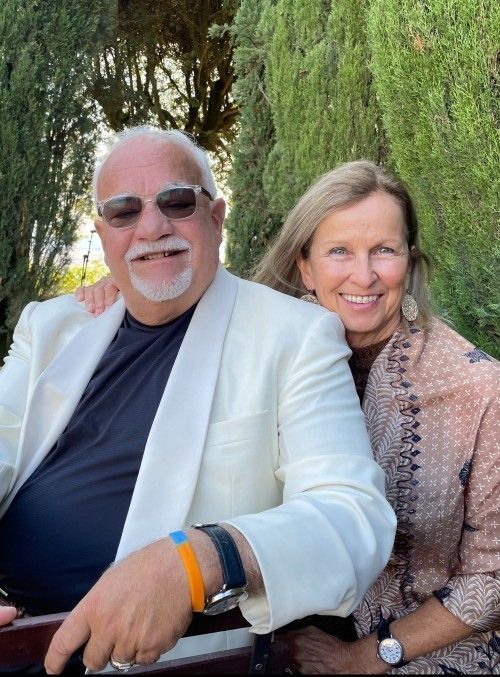 Jack recalls when he and Joy first became involved with the Barclay: "I'm an attorney and represent Bayside and Bistango restaurants, where [Barclay President] Jerry Mandel performs with the Irvine Barclay Theatre Jazz Band. I'd have dinner at the restaurant weekly, so if I was there, we'd share a bottle of wine and chat about jazz and basketball. We also started having these 'scotch dinners' where I got to know Bill Klein and [former Barclay board chair] Ken Rohl, big supporters of the Barclay."
As Jerry puts it, "Scotch, jazz, and basketball. You never know what will bring people together! Then you discover a shared passion, especially if it's music. That's the mosaic of life."
In addition to being generous supporters, the Kayajanians are also regulars at Barclay performances. They not only enjoy the theater's broad variety of high caliber artists, but also value the sense of community they have found through the Barclay. The opportunity to deepen friendships with others who share a love for the performing arts and other worthy causes is incredibly important to Jack and Joy.
"I have met some wonderful people and it goes beyond just the Barclay," Jack says. "Several Barclay supporters are also involved in other charitable endeavors, especially at UCI, where I'm involved in the sports department and the Armenian Studies department. When I'm doing something at UCI, I'll run into Ken Rohl or other faces from the Barclay. To me, the Barclay is another branch of UCI that I support."
Jack's own background in the performing arts has also influenced his support of the Barclay, and even his career path. He shares, "I was a thespian in high school. I was James Bond, played the Hungarian phonetician in My Fair Lady, and a number of other roles. Those led me to get involved in forensics and debate, and it's why I'm a lawyer today. The underlying thing was the stage."
When the opportunity arose to name new seats in the Barclay through the Jewel Box Seat Campaign, Jack and Joy felt it was a perfect way to deepen their support. They chose "their" seats – G2 and G4 – where they often sit for performances, right along the aisle and usually in the company of good friends who are also frequent guests at the Barclay.
The Kayajanians' ever-growing list of favorite Barclay performances includes everything from jazz to flamenco to lectures. There are some memories, however, that especially stand out. Jack will never forget the late Chick Corea's final performance at the Barclay in 2019, when he was introduced by his friend and former Lakers player, Kareem Abdul-Jabbar.
For Joy, a recent standout performance was this season's Orpheus Chamber Orchestra with Branford Marsalis. "The orchestra was great, and you could just hear everything – each instrument – clearly. There really isn't a bad seat in the house. It's a small venue so you are up close to the performers, have great acoustics, and great sightlines. There's such an intimacy to the evening."
She adds, "I see us continuing to be partners of the Barclay. One of the great things is experiencing top caliber entertainment and discovering performers with friends. It sparks new interests and we discover connections we didn't realize we had."

Jack and Joy, thank you very much for your continued support and enthusiastic patronage! Generous folks like you represent why the Barclay truly is our Orange County's intimate home for the performing arts. We look forward to sharing many more performances with you and our Barclay community.
Please click here to return to the April 2022 Newsletter Table of Contents.