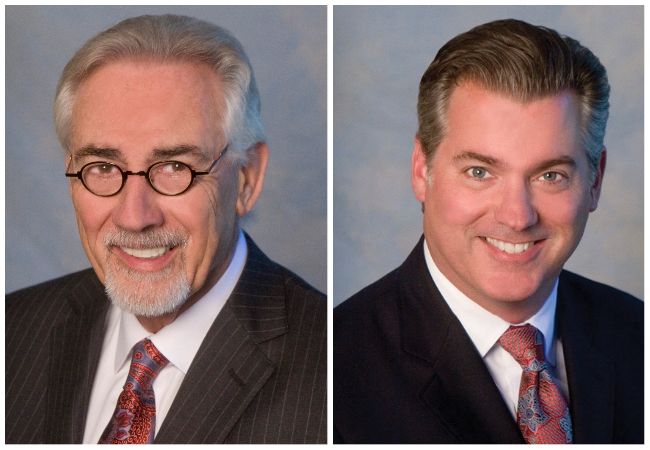 When it comes to dynamic father­–son duos, Irvine Barclay Theatre board members Ken and Greg Rohl are a dream team. For the past 30 years, they've worked side by side in the family business, Rohl LLC, the country's premiere manufacturer of luxury kitchen and bath fixtures. The Barclay is fortunate to have the Rohls bring the same passion and energy that made their company successful to the Barclay Board of Directors. With boundless enthusiasm for the performing arts, generous ongoing support, and invaluable business expertise, Ken and Greg are dedicated to ensuring the success of Orange County's "jewel box" Irvine Barclay Theatre.
Greg reflects: "Working with my father is always a personal pleasure and professional education. We share a love for the Barclay, its mission and the performances we get to enjoy. Contributing to the theatre's future by serving on the Board with him is another chapter of sharing an interest.
"I've been fortunate to watch and learn from how my father works in professional settings for 30 years in our family's business; how he leads, collaborates, manages, contributes to a strategic vision and listens. Service with him on the Barclay Board provides me with another opportunity to continue that, but in another environment and dynamic."
While Greg joined the Barclay's Board in 2018, Ken, our current Board Chairman, has played leadership roles with the theatre for over 25 years. He recalls: "One of the things that drew me to working with the Barclay was its dedication to a mission of presenting top-level artists, providing resources and expertise to local organizations and serving the UCI community. It's not unusual in a week's time for the Barclay to host an internationally renowned artist, a Nobel Prize-winning lecturer, a local cultural concert, and students from an area dance school, all on one stage."