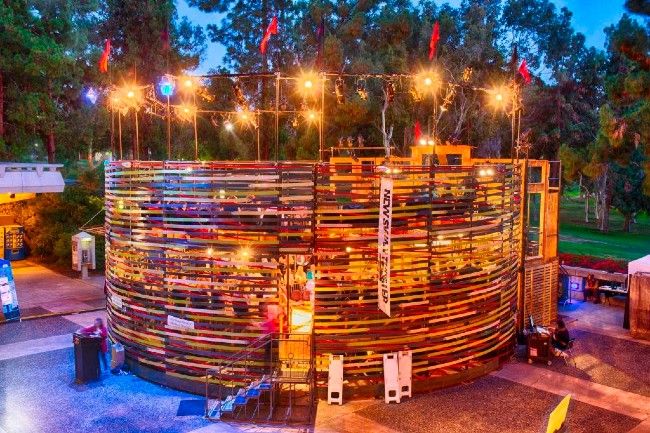 We have all had plans altered this summer in one way or another, and for us at the Barclay, the cancellation of the 2020 New Swan Shakespeare Festival marked one such major change of plans.
This July, we were to be celebrating the inaugural season of our partnership with Eli Simon and his team, becoming the official box office service provider for New Swan Shakespeare Festival—live performances that take place just across the way from our theatre, in a custom-made, mini-Elizabethan stage under the stars. We are very much looking forward to a return to this plan in 2021.
In the meantime, take a look at what Producing Artistic Director, Eli Simon, and his fellow UCI colleague and collaborator at the New Swan Center, Julia Lupton (who you may recognize from her brilliant introductions to National Theatre Live events), have cooked up. They are intent on continuing to present fresh takes on Shakespeare's masterpieces—from a distance.  
Click here to read a great article, provided courtesy of UCI Humanities and author, Patricia Harriman, that will fill you in on their special performance of A Midsummer Night's Zoom, coming your way August 26-29.