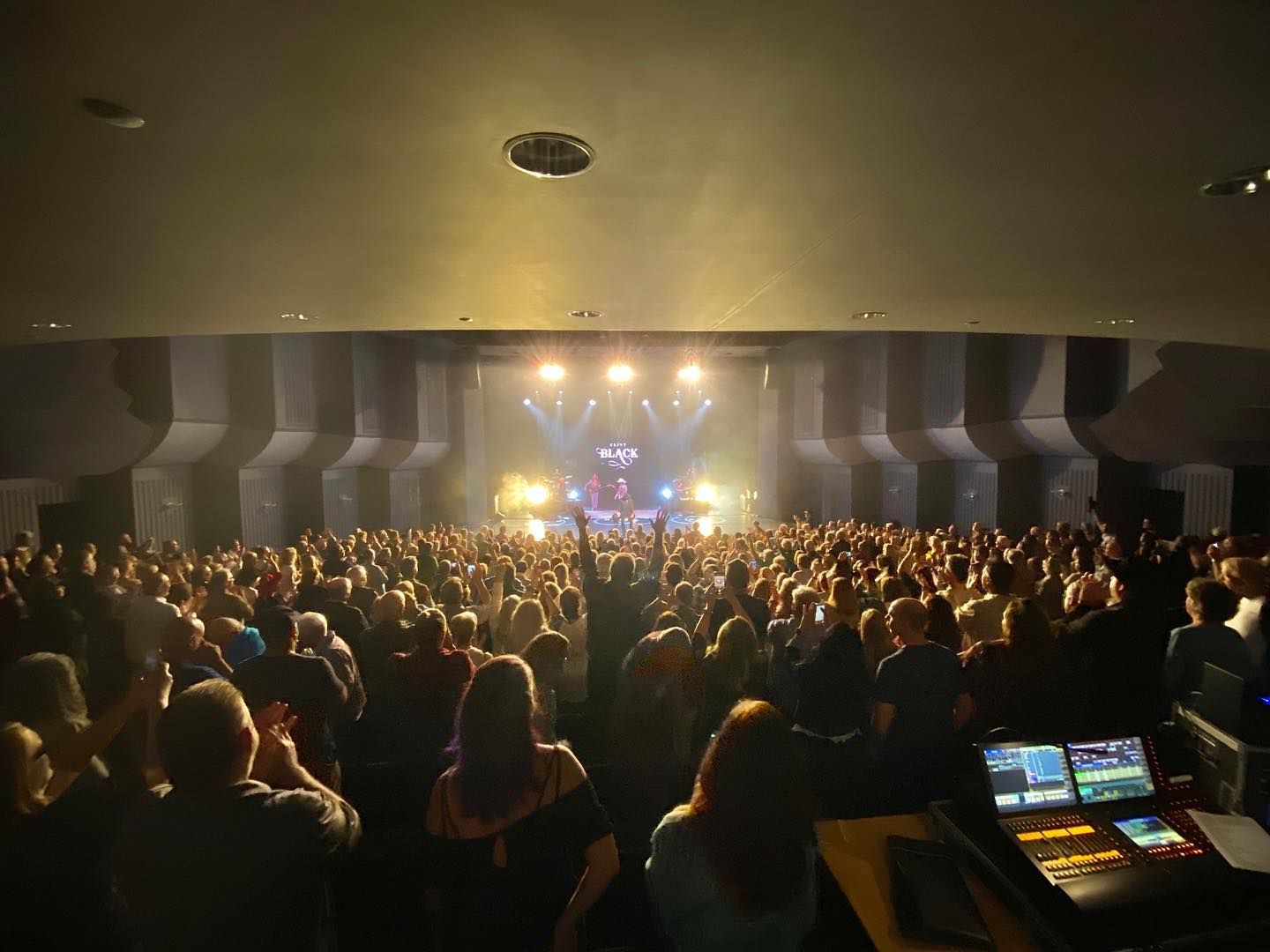 A little less than 30 years ago, September 27, 1990, the Los Angeles Times' Orange County edition trumpeted the venue's opening with the splashy headline: "A Timely Entrance: Irvine Barclay Theatre Debuts on Schedule, on Budget and on Solid Ground." 
The article made specific mention of the community open house that took place on Sunday, September 30, 1990, in which the public was welcomed into the new 756-seat jewel box theatre. "At the Barclay's opening on September 30, 1990," said the Los Angeles Times, "it was clear that architect Larry Cannon had pulled off a triumph. Sleek, symmetrical and stylish, the 50,000-square foot building announces its presence with a projecting glass walled lobby that invites the public to enter."
Throughout the article it was clear the first season's programming supported the venue's central role — a venue of and for the community. From the beginning, the Barclay's programming matched its bold new look — hosting unusual dance companies from around the world and giving local musicians and actors a welcome venue. The theatre's intimate size, broad proscenium stage and superb acoustics served all arts disciplines well.
The first performance, on October 7, featured a local orchestra — the South Coast Symphony with pianist Leonard Pennario as guest soloist. And so, the Barclay was off! The newly organized Irvine Civic Light Opera staged Evita for two weekends (Feb. 15 to 17, 22 and 23) and Pacific Overtures for another two (July 12 to 14, 19 and 20). Laguna Beach's Ballet Pacifica made its first appearance at the Barclay on October 25. And the venerable Philharmonic Society of Orange County found a new home for its more intimate presentations, launching its five-event "Festival Series" with Empire Brass (Oct. 26) and continuing with soprano Dawn Upshaw (Nov. 15); the Chamber Music Society of Lincoln Center (Feb. 4); the Los Angeles Guitar Quartet (March 21); and the piano team of Markham and Broadway (April 6).