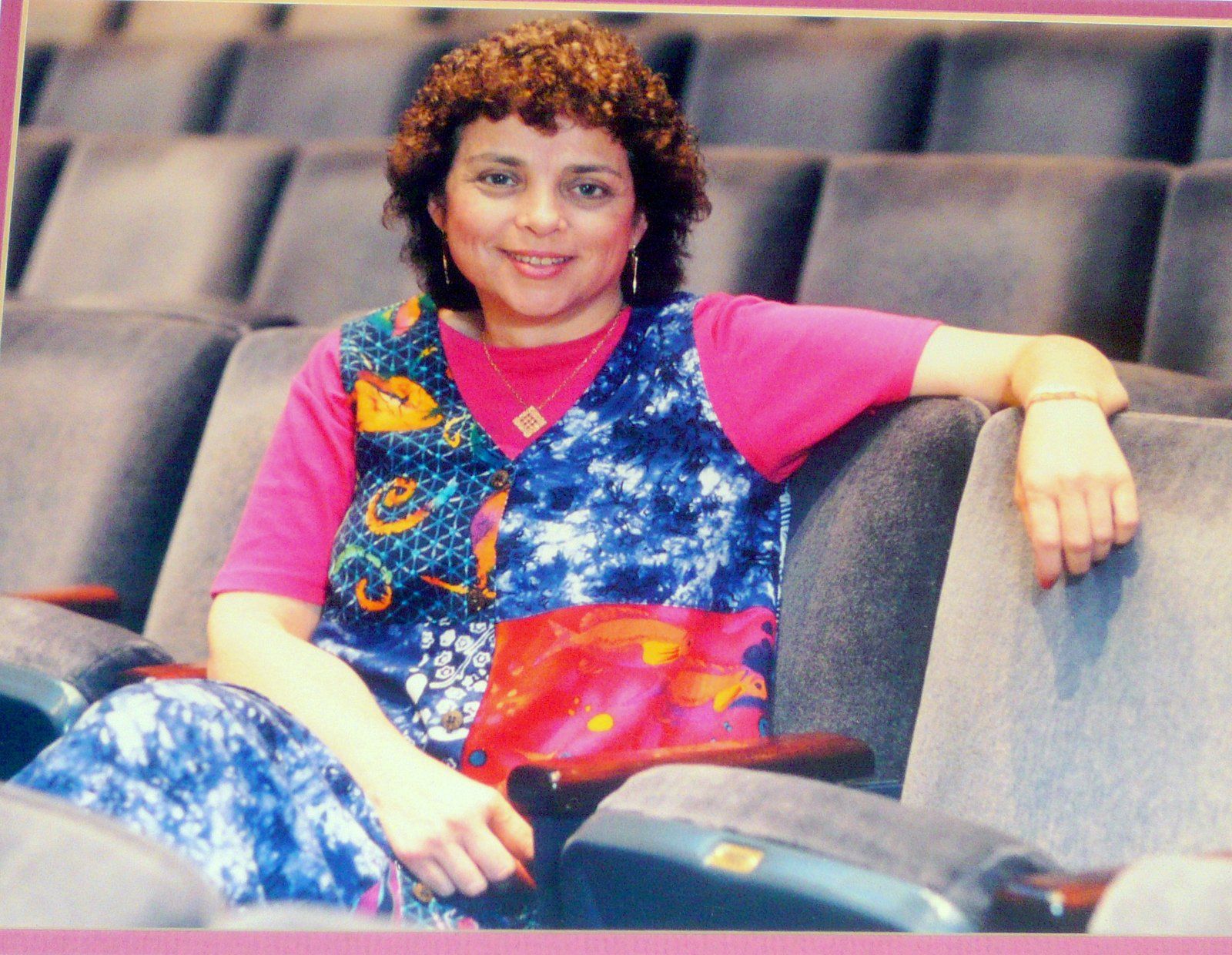 It was 1990. We had a hometown newspaper, The Irvine World News. They ran an article about a new theater that was opening, a place that would present both local talent and entertainment from far away. The publicity stressed over and over again: This is your theater. It's on the UCI campus, but you don't have to be a student to go there. This is your theater. It's for everyone. Come and see what we're all about.
They had an open house. I went.
There were lots of people, and the most fun thing of all was you could never tell whether the person near you was another visitor or part of the entertainment. Yes, there was one type of entertainment after another on the stage, but they were also likely to pop up right next to you.
There was a small cleaning crew standing in the corner with their tools, who  magically morphed into a group of singers. I can't exactly remember, since I'm 30 years older now, but I think they might have turned into a country group, complete with washboard and pail. If that's not what they were, you get the idea. Totally unexpected, leaning on the lobby wall, suddenly breaking into song.
You could go anywhere you wanted. I went up to the lighting booth, I went onstage (when performers weren't using it), I saw the dressing rooms.
I walked away thinking, this is my theater, and what an adventure it's going to be.
Every year since then, I've waited with excitement and enthusiasm to find out which treasures were going to be presented for my pleasure and edification. Here's a sample: The Black Light Theatre of Prague, Mummenschanz, Cirque Éloize, Pink Martini, Big Bad Voodoo Daddy, Savion Glover, Linda Eder. These are just some of the shows I've sponsored, a glimpse into the variety of what's been offered.
There are huge chunks of the Barclay that aren't part of my history, but represent our community and our world so well. Gazillions of little dancers waiting backstage, excited to proudly display what they'd learned in dance class. The annual production of The Nutcracker, which took over the theatre every year, showed them the possibilities of what practice could do. The contemporary dance troupes expanded their horizons, and ours.
In recent years, jazz has become a staple, along with cirque, the National Geographic series, Hawaiian music, flamenco, and performances by Broadway stars both current and future.
I've also enjoyed presentations by our partner, UCI. I've been to lectures (sorry, but not the academic ones). I've listened to music performed by students and faculty, and have been impressed by both. The City, along with UCI, has been there with us every step of the way, with support and encouragement. The Barclay truly is a community treasure.
I've always been a behind-the-scenes donor and volunteer. The Barclay experience caused me to almost step out of the shadows. Way back in the 90s, I decided to sponsor a seat. Not to publicize my name, but rather my point of view. Thanks to the Barclay, I've been able to be part of a community of learning, philanthropy and adventure.
My seat plaque shows both my support and my philosophy:
Curtain up! Life's waiting in the wings. It's your move.
—Mickie Shapiro